Universal Smartphone Grip
Is your store in a high risk location? The Gripzo Universal Smartphone Grip, sold by VPG, could be exactly the type of solution you need. With Gripzo's super strong brackets, you can keep shoplifters at bay. The high quality, forged, steel grip brackets are available in white and black depending on your preference.
Not only can we supply you with Gripzo phone solutions, we can also secure your iPads and tablets with Gripzo's tablet enclosures. With Gripzo's quick release capability, you can slide the tablet (or phone, if using the phone grips) out  without any security adhesives or brackets attached. Like the phone grips, the tablet enclosures open with special mechanical keys that cannot be copied.
Lock & Release Anti-theft Brackets
Security Options: Mechanical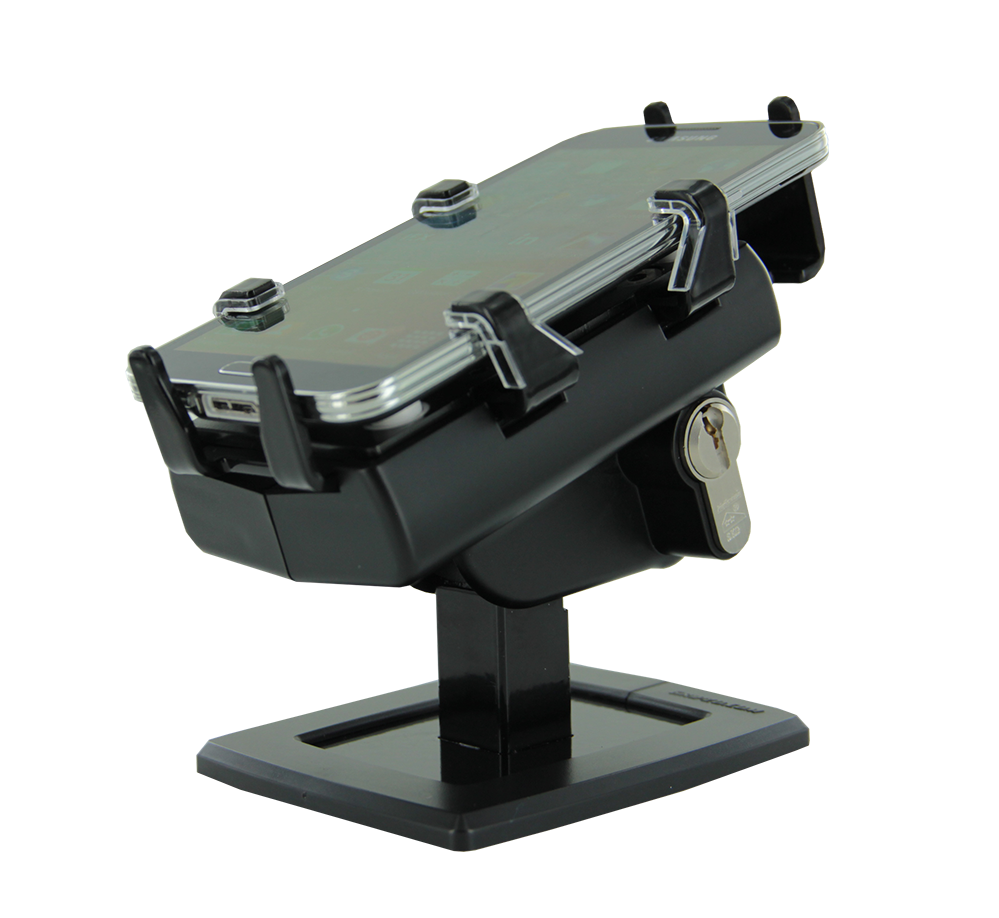 Interested or have questions?