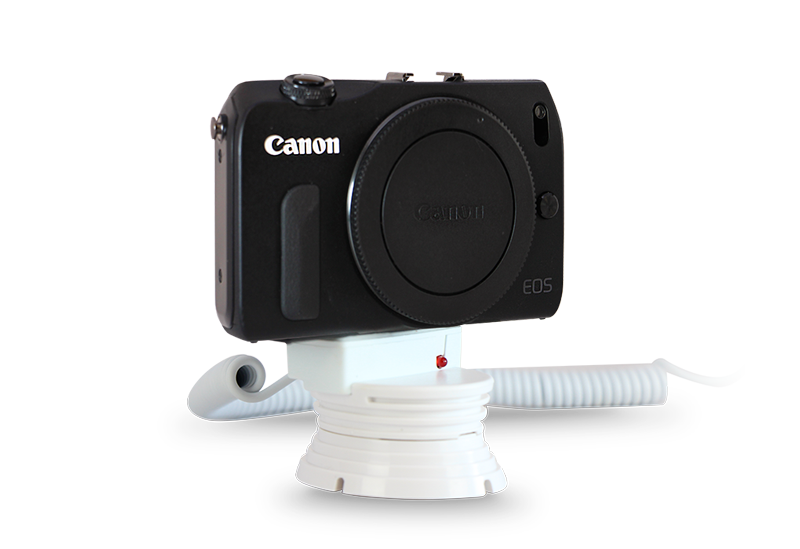 The Ultimate Camera Solution
Our G3 System is the perfect solution to power and secure your store's most popular cameras. The G3's patented cord reel technology and mounting options allow your customers to freely explore your cameras' features and lenses.
Display enhances shopper interaction
Patented cord reel technology
Security Options: Power & Alarm, Alarm Only, and Mechanical
Tether Options: Coiled Cord and Cord Reel
The G3 System secures the following devices:
Need to know more?
Check out the product sheet to learn more about how this solution can work for your store.
Interested or have questions?