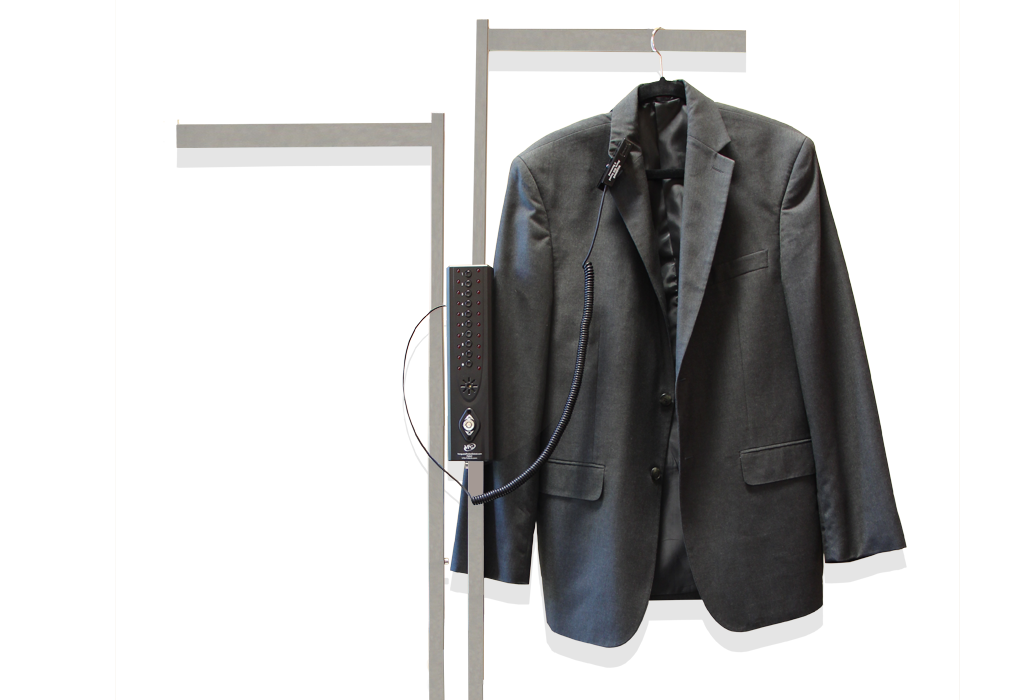 The ProAlert was designed to provide top-notch security to your high-end products. The versatile ProClip eliminates the need to run cables or wires through garment sleeves, allowing customer-friendly try-ons without the need for sales associate assistance. The solution can easily be mounted to any display rack or wall for quick and easy remerchandising.
Standard protection for up to 40 garments
Gently tethers product without damage
Security Options: Alarm Only
Tether Options: Coiled Cord
Secures the following products:
Need to know more?
Check out the product sheet to learn more about how this solution can work for your store.
Interested or have questions?