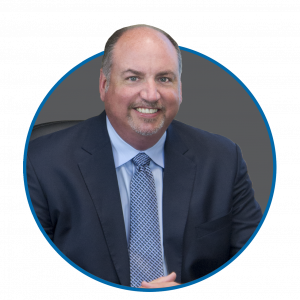 "I am very excited to share that Vanguard has unveiled one of our most innovative solutions to date. This solution is exciting because through collaboration with customers, engineers and our manufacturing partners, we have developed a product that addresses the unmet demands of our industry. As part of our promise to our customers, we strive to develop outstanding go-to security solutions at a fair price; which is why I am very pleased to announce that the latest Vanguard security innovation for retail stores' electronic devices and accessories is now available- the CR360.
Groundbreaking Solves
The CR360 delivers an outstanding performance in sales and security versatility even in the most demanding environments. The onboard accessory port serves for cross merchandising advantages, allowing product pairing for complimentary device and accessory displays.
We have designed the CR360 specifically to make nightly storage easier for store associates. The quick release sensor detaches in seconds and devices can easily be stored in an office or cabinet for overnight protection.
Highlighted Features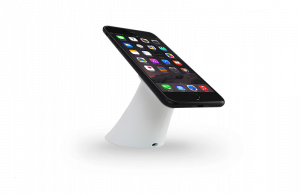 The CR360 will introduce many powerful features to your store, including:
With one tool, easily lock the sensor and device to the pedestal and secure the accessory sensor cable to the CR360 pedestal;
All above-the-counter display and installation;
Easy tether pull increases customer engagement and allows the customer to feel the accurate weight of the device;
Quick release sensor allows store associates to quickly give customers a product demonstration detached from the security pedestal and also makes overnight storage easier than it has ever been before;
In addition to the pedestal alarm, a secondary alarm is built into the sensor that always remains attached to the device;
Two and four arm high security brackets are available for extra protection.
For more information on the CR360, how to purchase it, or how to become a distributor, feel free to reach out to me or one of our specialists today."
-Chris Kelsch, President and CEO of Vanguard Protex Global