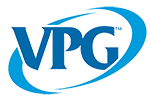 Titan is our highest security lock down solution for phones and tablets. This hardened security solution has been forged to keep your highest risk display merchandise completely safe.
TITAN L2QD is our latest innovation in security solution for phones and tablets that provides an enhanced customer engagement while significantly reducing nighttime removal and re-merchandising time.
Secure and protect high-end watches with the stand-alone, innovative solution designed around the customer experience.
The CR338 is a top industry contender in usability and protection as it provides an above-the-counter solution equipped with a gentle force tether and low-profile sensor for an unbound user experience. Want to learn more?
If you have questions,
reach out to us today!