ABOUT US
Reinventing security
VPG products are engineered to accelerate sales while providing the toughest security protection in the industry. We recognize that every business partnership a company makes is essential to their success, which is why our products are not only designed to protect stores, but also enhance shopper experience.
Support is in our roots
At VPG, our objective is to ensure that our customers are 100% satisfied with the products and services that we provide. Don't see exactly what you are looking for? Contact our customer support team to get started on your own custom solution.
HEADQUARTERS
Our global headquarters, manufacturing and primary warehouse facility is located in the Tampa Bay Area. We are consistently growing and have expanded not only our operations in all facets, but also our facility square footage, going from 2,000 sq. ft. to more than 50,000 sq. ft. in a few short years.
VPG ADVANTAGE
As the industry leader in retail security products, we meet the accelerating demand for new generations of consumer electronics. Our in-house design, engineering and manufacturing capabilities enable us to meet short supply windows for customers that have urgent needs for replacement products, store remodels and/or new systems.
Proven to increase sales by up to 27%
Products are sold and supported in 82 countries
Team dedicated to speedy delivery of products
Post sales support from our professional staff
Project management, support, and training materials
In-house design and prototype capabilities
Capable of rapid response to time sensitive needs
Our product mix now includes soft goods
QUALITY AND RELIABILITY
Around the world VPG is known for superior product quality and outstanding customer service. Our commitment to customer satisfaction is unreserved – our customers are always our top priority.
VPG Limited Warranty Statement
VPG warrants that the product will be free from defects in material and workmanship for a specified period commencing on the date of purchase. The warranty period will vary by specific product, as identified in your user documentation, or as listed in the attached listing of VPG Warranty Statement. VPG warranties are subject to and provided only on the terms and conditions set out in the VPG Limited Warranty Statement.
Quality Control Process
We employ a robust quality control process designed to achieve zero returns. All in-bound freight is reviewed by the Quality Control Department, where sampling is conducted to ISO standards. The traffic department tracks error rates for order entry and monitors employee performance. Power couplers produced in-house are sent to QC for sampling. These programs have led to scrap rates of nearly zero.
Not a direct retailer? If you are a VPG partner, distributor or reseller, your customers will receive the full benefits of the VPG warranty coverage.
Want more information? Please log in to your portal account to learn more about our warranty offer.
SUSTAINABILITY
Working toward a sustainable future.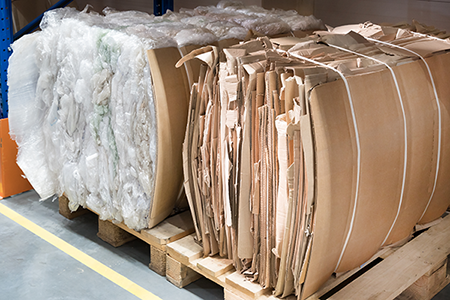 Our Sustainable Responsibility.
We are continually shrinking our global footprint by using earth-friendly product and shipping materials and consistently recycling items, including metal, electronics and cardboard.
Environmental Compliance.
Vanguard Protex Global utilizes an ISO 14001 compliant environmental management system to minimize environmental impacts.
Recycling by the Numbers.
20,058 lbs. recycled between 2016 – 2022
25,319lbs. so far in 2023

OUR CURRENT PATENTS
The accumulation of many years of experience in the retail industry, with active minds of our in-house engineering staff, have aided VPG in the pursuit of creating leading edge merchandising solutions. From the onset, Vanguard has led the way by developing reliable systems that perform to the rigorous standards of the retail environment. When you design and develop innovative solutions like we do at Vanguard, you're bound to pick up some patents along the way.