EuroShop 2020 – The World's No. 1 Retail Trade Fair
Powered by Innovation. Secured by Experience.
Innovative Solutions that Increase Sales
Alarming Security that Powers Devices
Simple Installation & Easy Maintenance
Data Integration & Lift Detection
High Security & Overnight Options
Vanguard Protex Global ("VPG") is a global industry leader in retail display security solutions designed to complement the customer shopping experience. Our innovative and customizable security products alarm and power high-end merchandise, which directly impacts your loss prevention strategy.
As a global partner in more than 80 countries, we pride ourselves on superior product quality and outstanding customer service. VPG meets the accelerating demand for a new generation of consumer electronics while also providing a strong network and a local presence. Our in-house design, engineering and manufacturing capabilities meet short supply windows for new security systems, store remodels and restocks.
We look forward to being your retail security partner and hope you enjoyed interacting with our products at EuroShop 2020!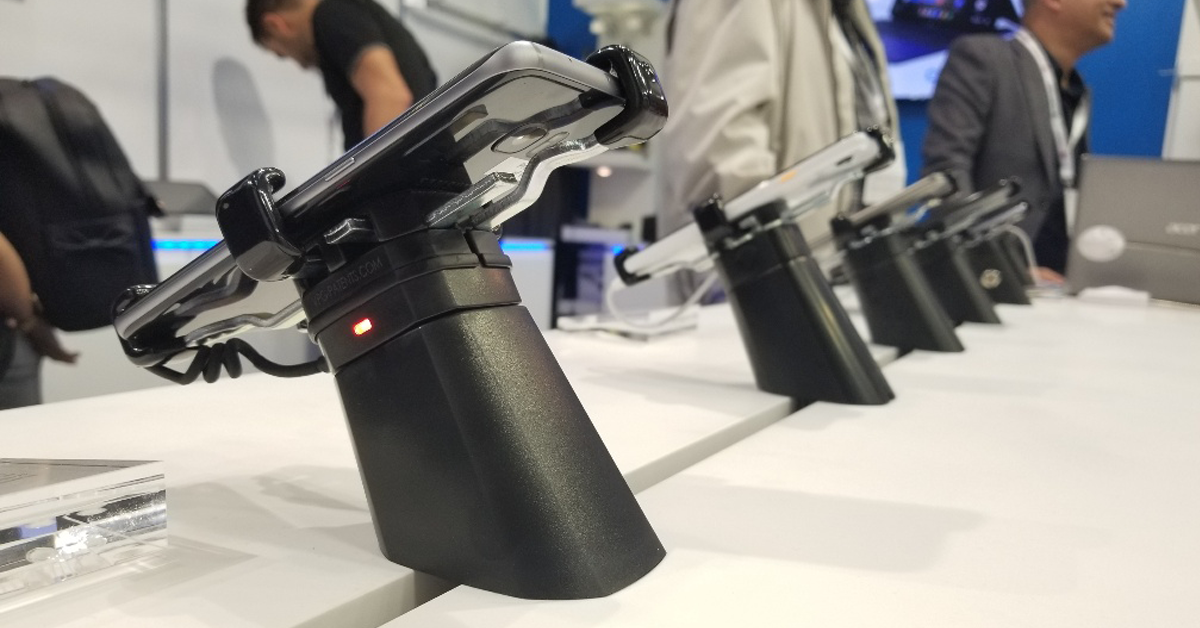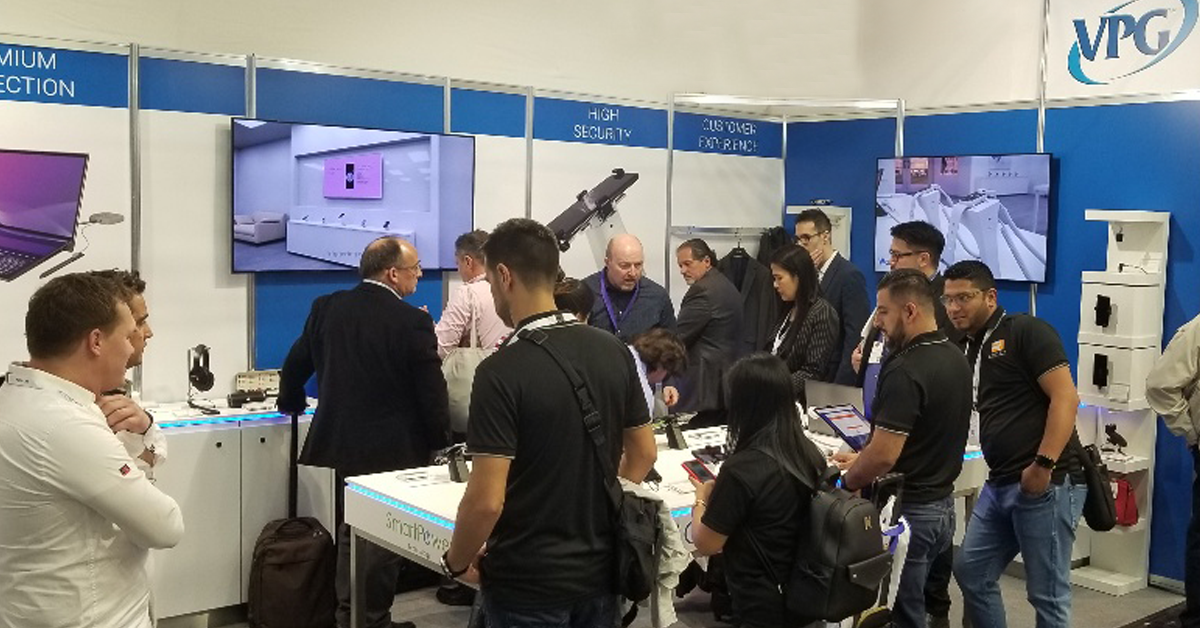 Do you want to see more? Below is information on some of our innovative products featured at EuroShop 2020.
Innovative security for cutting edge technology
Do you have a new or specialized product that needs to be secured? We have the solution! From the newest cell phone to the latest watch, we provide and customize retail display security solutions that cater to your product.
From high-interaction to high-security
Phone solutions present an assortment of display and security options to meet your needs. From high-experience to high-security, see firsthand what our solutions offer.
Placing devices in customer's hands
Do you have a kiosk or checkout station that needs a security solution for a tablet? Does your store feature tablets on display? Whatever your situation may be, VPG has a wide range of solutions to choose from to ensure that you are 100% satisfied with your security and display results.
Securing even the smallest of electronics
Grow your sales with VPG's Wearables & Accessories solutions. Your smallest products need the toughest protection, and we offer that protection! To ensure that we provide you with the strongest solution in the industry, VPG continues to conduct ongoing research on the best ways to secure these items.
Keeping notebooks and laptops safe
Unlike other retail display security providers, VPG is an innovative leader when it comes to your retail display security needs. Let us secure not only your phones and tablets, but also your laptops. VPG laptop security has several state-of-the-art discreet protection options for all your portable CPU needs.