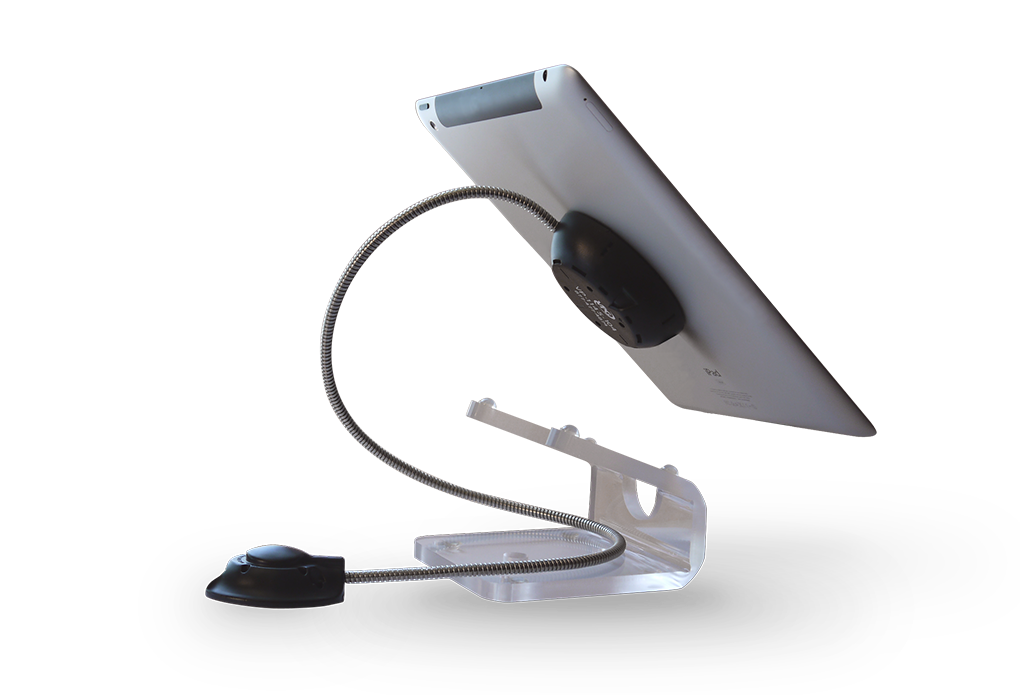 The Arch was designed to withstand any busy retail environment that may come your way. To provide maximum protection, the Arch can securely mount onto any surface. The armored cable provides optimum security against theft, giving your product the extra protection it needs.
Simple to install & easy to use
Convenient stand available
Security Options: Alarm Only
Tether Options: Armored Cable
The Arch secures the following devices:
Need to know more?
Check out the product sheet to learn more about how this solution can work for your store.
Interested or have questions?