The CR338-UTC (UTC = Under The Counter) offers a cost-effective option while being completely adaptable to the future of security technology, making this a worthwhile investment. The CR338-UTC's low-profile pedestal highlights your top devices on a sleek and modern display.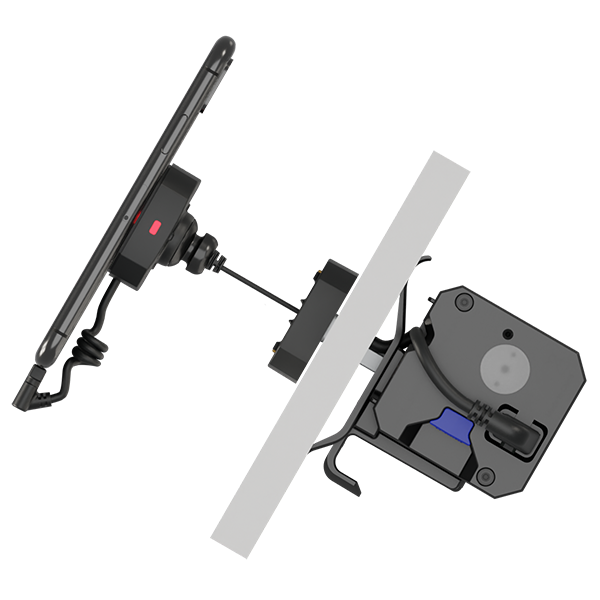 Not only can the CR338-UTC rotate the device
360°, but it's low-profile pedestal emphasizes the
products, and enhances the overall customer
experience.
The CR338-UTC is developed for adaptability to
future technology, including data integration and
connectivity. Further solidifying it's flexibility in a
store environment.
VPG's IR Keyfob is the most cost-effective key
available in the industry. Stores can arm and
disarm the CR338-UTC within two feet of the alarm
unit to give store associates touchless control.
Hassle-free solution to offer increased efficiency
on the sales floor.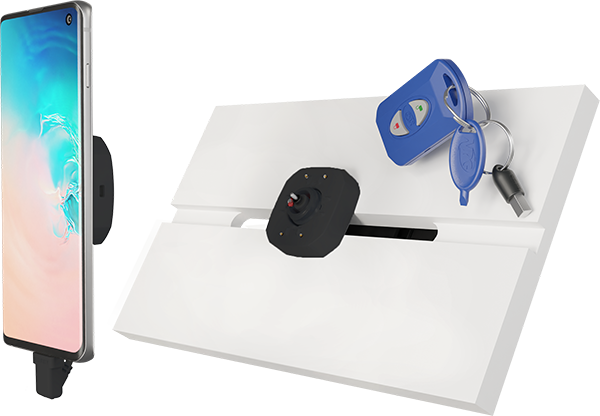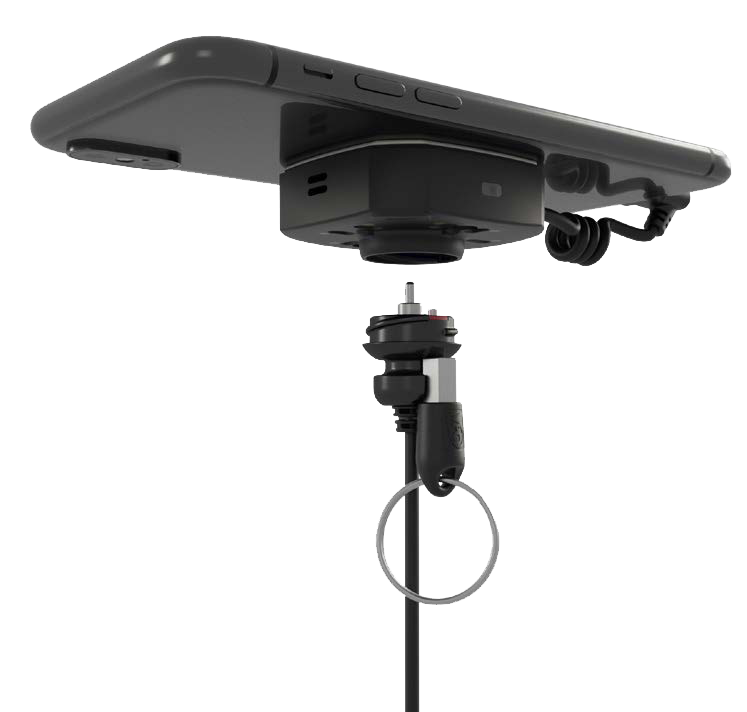 The CR338-UTC features Quick Release for sales
associates to offer an untethered customer
experience, and it's convenient for quick
nighttime storage.
In a matter of seconds, store associates can
quickly remerchandise a position with new
product.
Phone and Tablet Compatible.
The CR338-UTC is compatible with smartphones
and tablets. Even the larger iPad Pro can be
fully secured with the same pedestal, sensor and
brackets.
Display your phones and iPads right next to each
other with the same minimalistic display.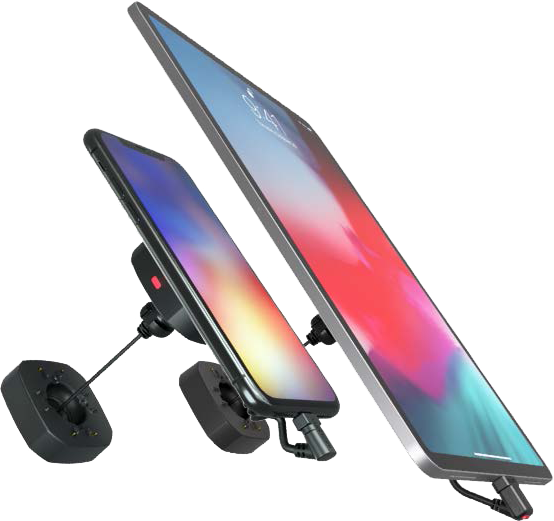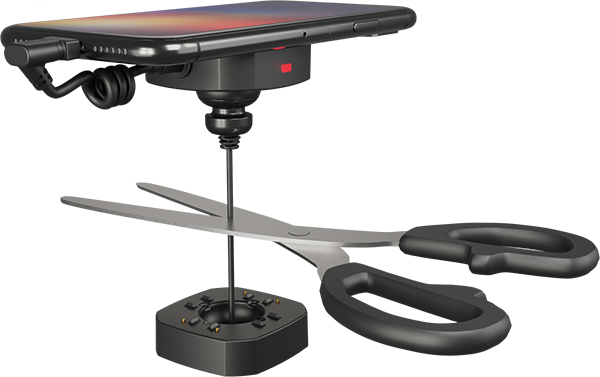 Cut-Resistant Cord Reel Cable.
The cut-resistant cord reel gives customers the
flexibility to interact with the secured mobile
device, while providing a more durable cable.
The gentle pull tether makes for a true user
experience by allowing customers to test out the
various functions of the secured mobile device.
2-Arm and 4-Arm brackets compliment the sensor
and serve as a deterrent to theft.
The brackets will not scratch the device and
protect it from being damaged.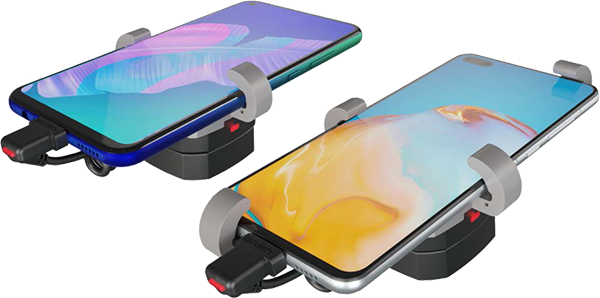 Need to know more?
Check out the product sheet to learn more about how this product is the most robust, strategic and inclusive above-the-counter security solution in the industry today.
Interested or have questions?