The CR360-UTC (UTC = Under The Counter) is our most minimalistic product display option for phones and tablets. With the smallest pedestal we've ever made, and the cord reel and alarm under the counter, your products will be the hero.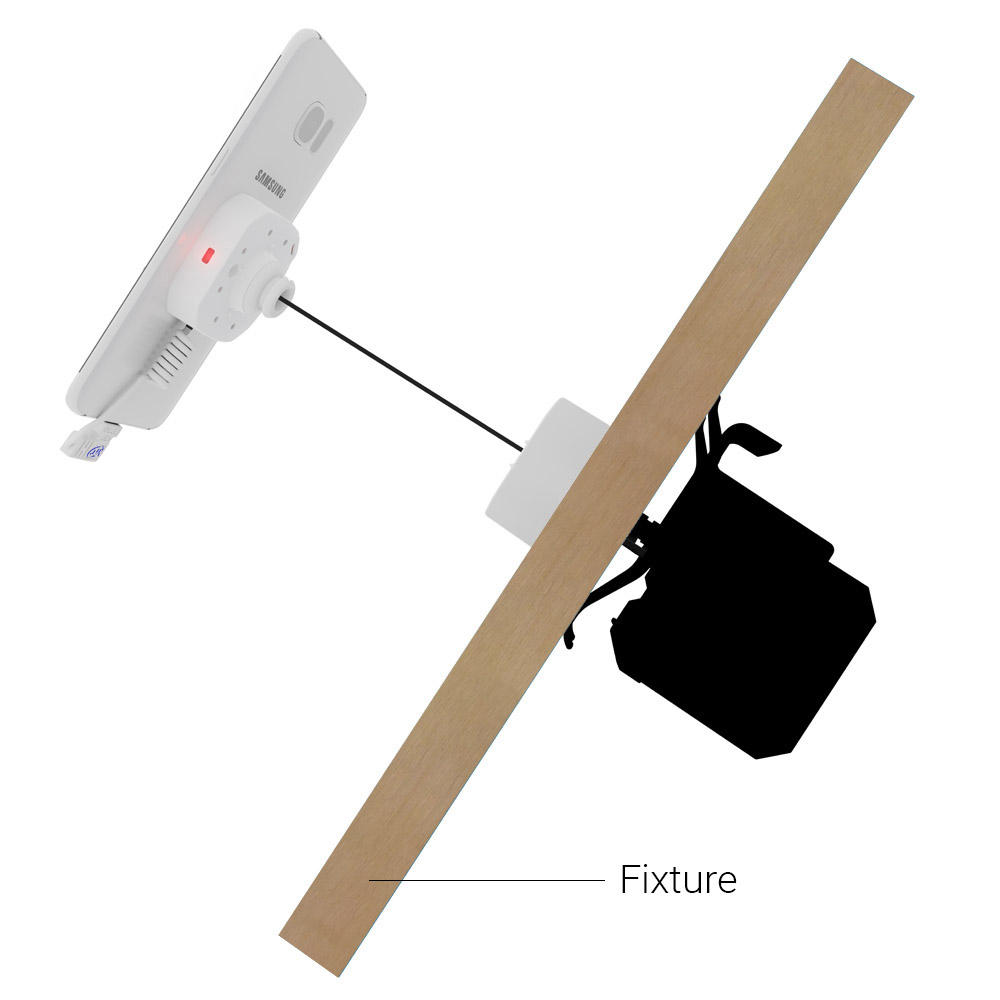 30″ Genuine-Feel Cord Reel.
The 30-inch, 76 cm cord reel allows for you to interact with the product without worrying about running out of slack.
Customers can interact with the primary camera on the device, and experience the product the way they would in their daily lives.
Disconnect your products from the display stand quickly for overnight security, customer engagement, and fast remerchandising. In a matter of seconds, you can swap positions, or store the products in a safe location.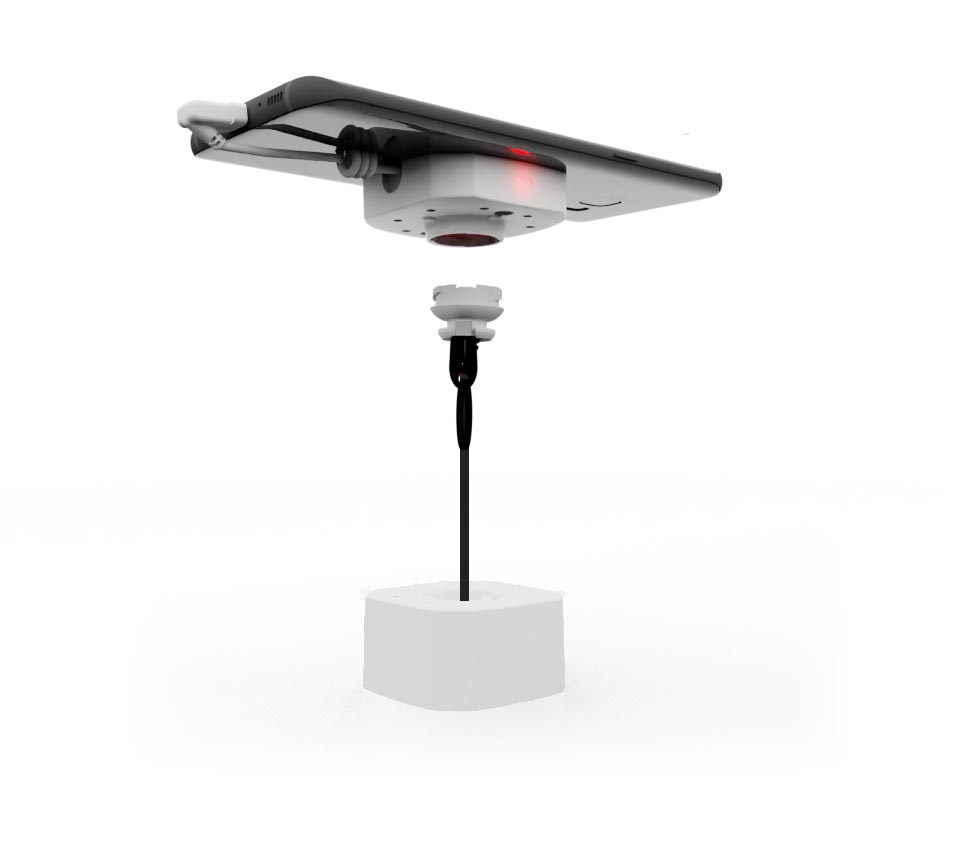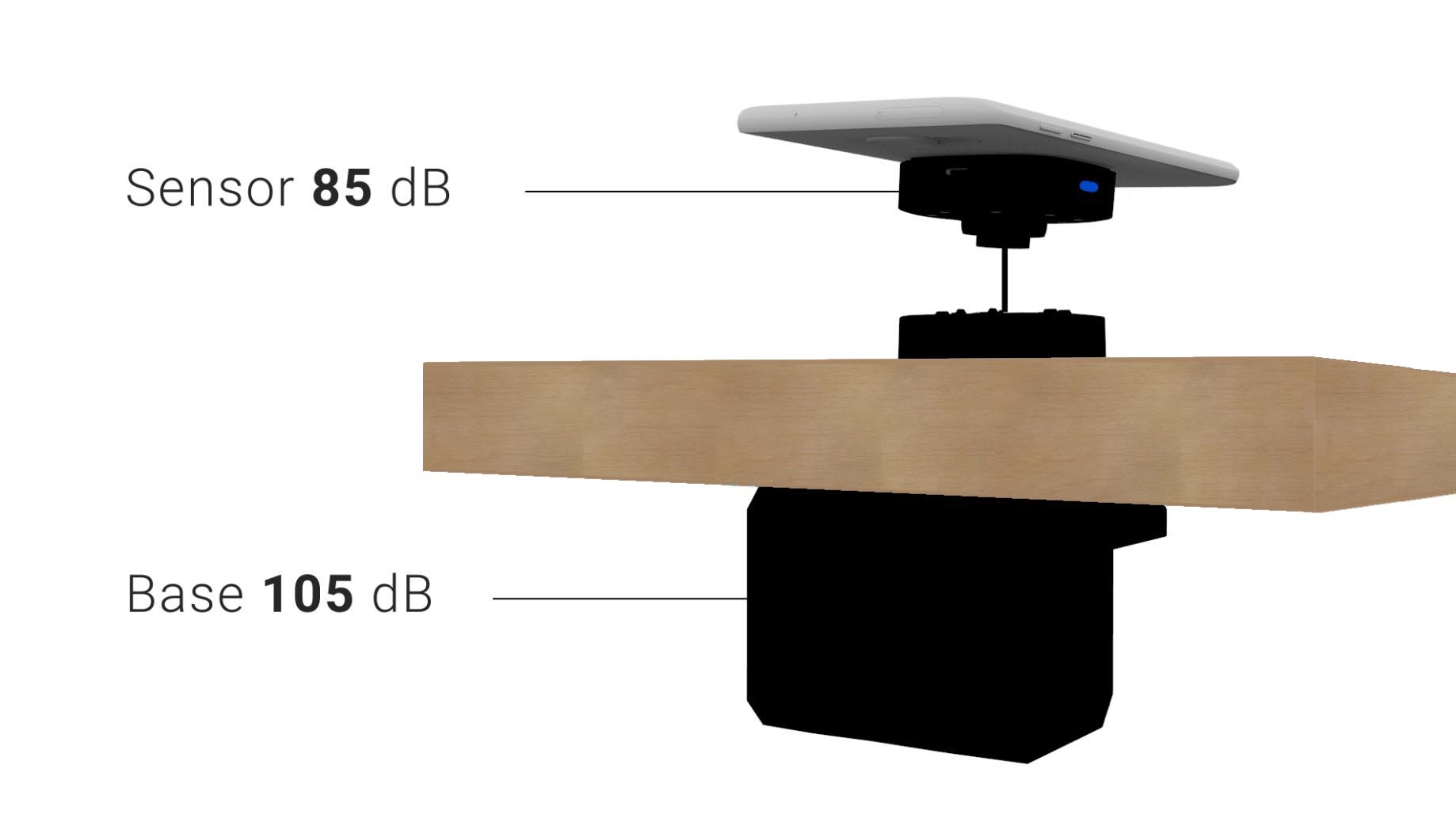 Alarm-on-product security delivers even more value. No matter where your product goes, an 85 dB alarm embedded inside the sensor stays with the product at all times. The primary alarm in the base is measured at 105 dB.
Our IR Keyfob is the most cost-effective key available in the industry. The key allows for touchless control, making arming and disarming your system hassle-free.
No external programming stations, charging, and complicated setup. Plug in and go!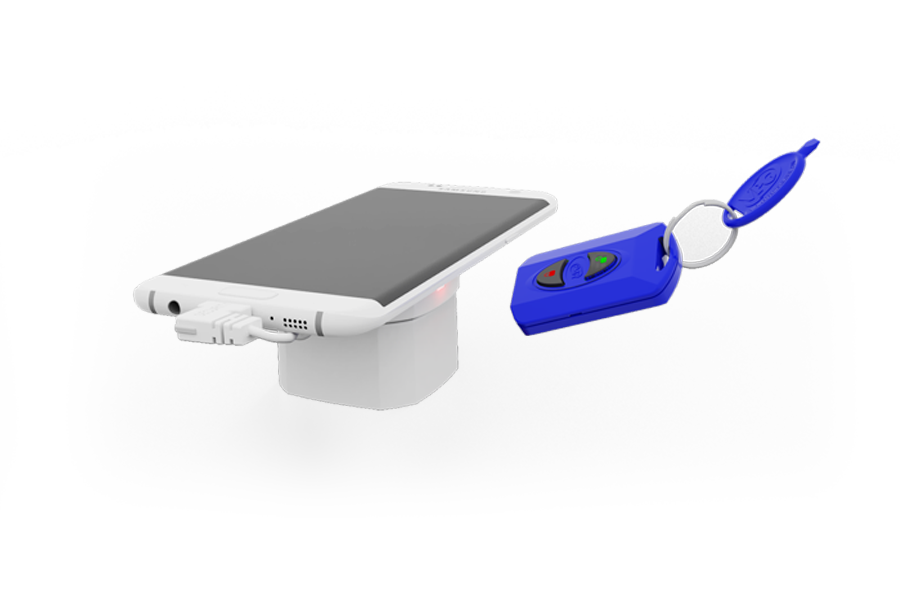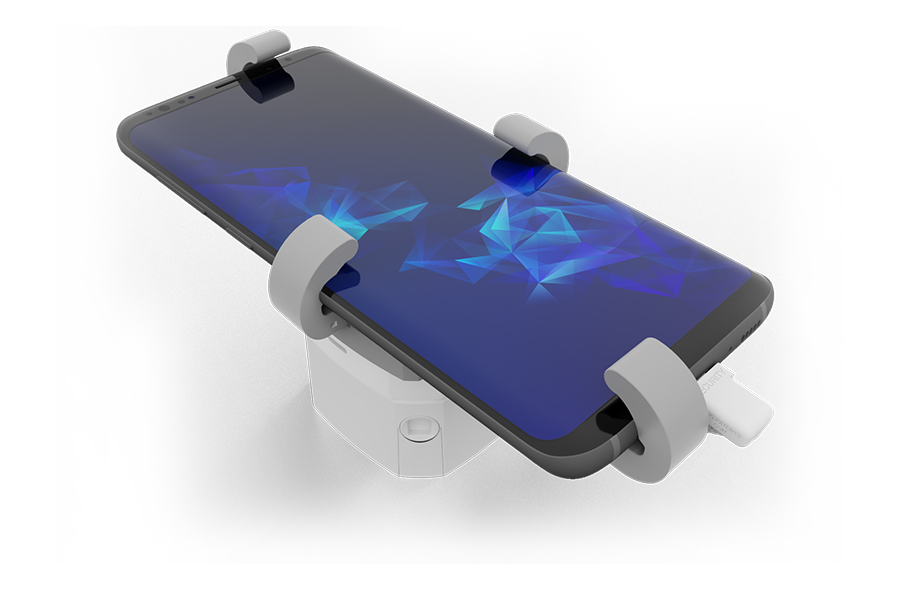 We can expand our minimalistic display to meet the needs of any store environment. For high-theft stores, we recommend using our high-security brackets.
We have two configurations: 2-Arm and 4-Arm. This, combined with our lockdown pedestal option, provides a high-security solution.
Phone and Tablet Compatible.
The CR360-UTC is compatible with smartphones and tablets. Even the larger iPad Pro can be fully secured with the same pedestal, sensor, and brackets.
Display your iPhones and iPads right next to each other with the same minimalistic display.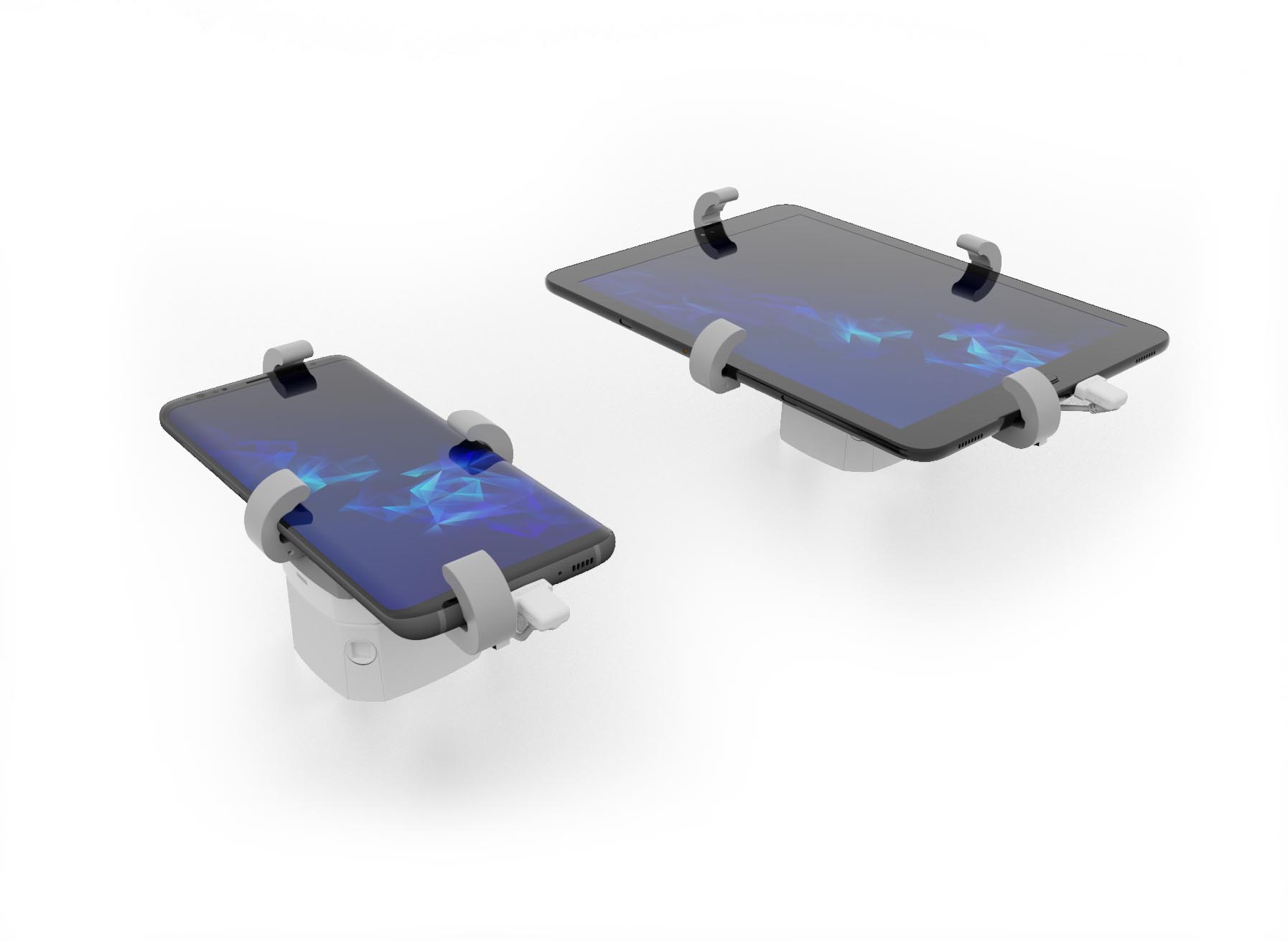 Need to know more?
Check out the product sheet to learn more about how this product is the most robust, strategic and inclusive above-the-counter security solution in the industry today.
Interested or have questions?