DUAL POWER & ALARM SENSOR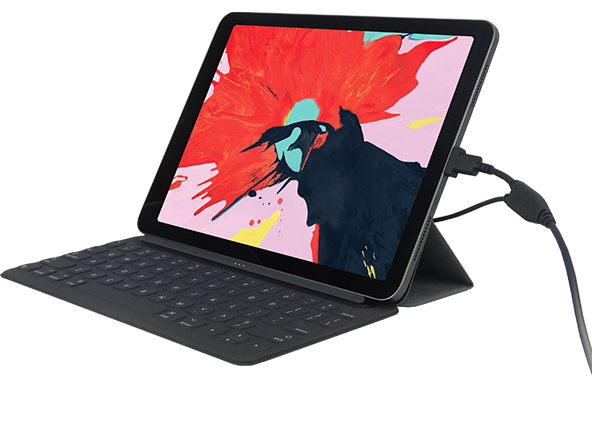 Dual Power & Alarm Sensor
Power and Secure tablets and mobile keyboards with VPG's new CX PAS Sensor. It provides charging capabilities while securing tablets using patented USB-C security. If the tamper switch is triggered or the USB-C charging cable is unplugged, the alarm will sound and alert store  employees. The sensor features LED visual indicators that confirm the devices are secure and powered. Confidently increase the User Experience by providing your customers with the ability to interact with the displayed product. Contact us today for more information.
Alarming Security - Works with all VPG Alarms
Quick Charge Fuctionality
Superior Cable Management
Security Options: Alarm & Power
Tether Options: Straight Cord
The CX PAS Sensor secures the following devices:
DUAL POWER & ALARM SENSOR
Need to know more?
Check out the product sheet to learn more about how this solution can work for your store.
Interested or have questions?