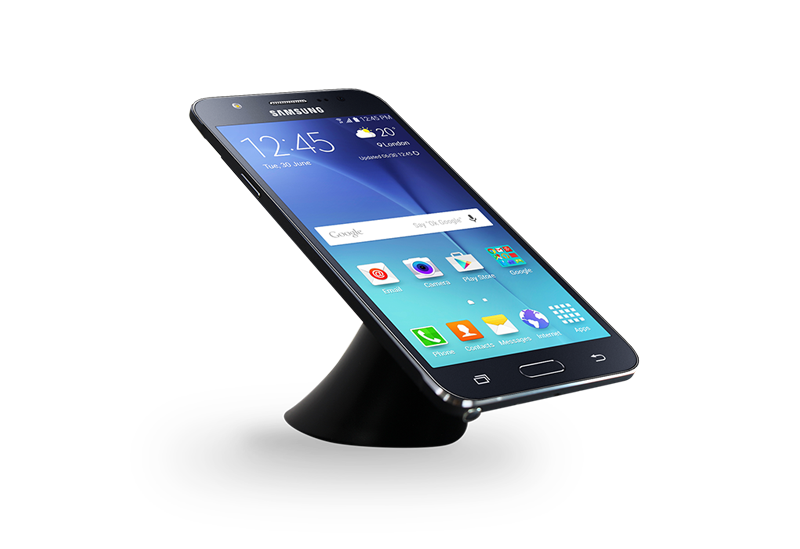 Our D-Sensor system is a fully functional phone and accessory solution that allows you to power and alarm your favorite products at a low-cost. The solution gives you the flexibility to easily display the industry's hottest products in portrait or landscape mode with one uniform display pedestal.
Portrait and landscape display view
360° sensor placement for optimal wire management
Security Options:
Power & Alarm
, 
Mechanical, and High Security
Tether Options: Coiled Cord and Cored Reel
The D-Sensor System secures the following devices:
Need to know more?
Check out the product sheet to learn more about how this solution can work for your store.
Interested or have questions?