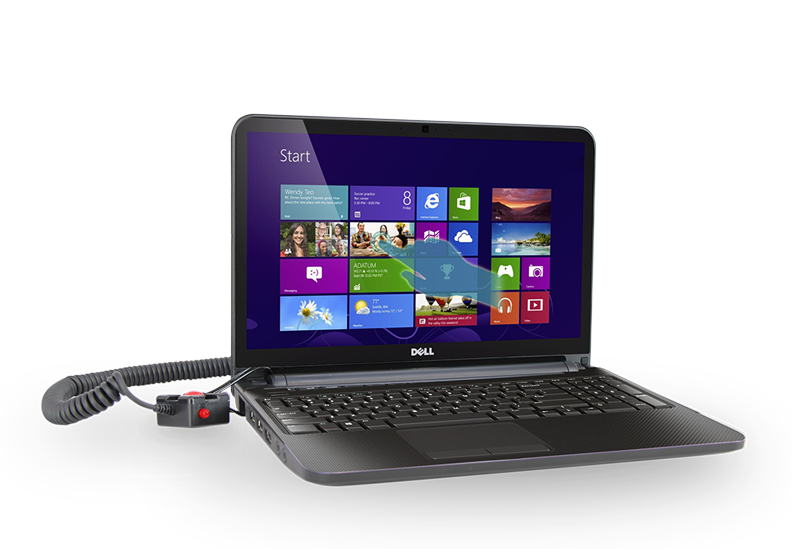 With the Electronic Lasso System, your customer can experience more than just processing speed and software. They can also feel for themselves how much the laptop weighs, how thin it is and its overall shape, and dimensions. Give customers the independence to fully experience your products with the Electronic Lasso System.
Fast and easy remerchandising
Alarm supports multiple units
Allows customer to explore products
Security Options:
Alarm 
Only
Tether Options:
Coiled Cord
The Electronic Lasso System secures the following devices:
Need to know more?
Check out the product sheet to learn more about how this solution can work for your store.
Interested or have questions?