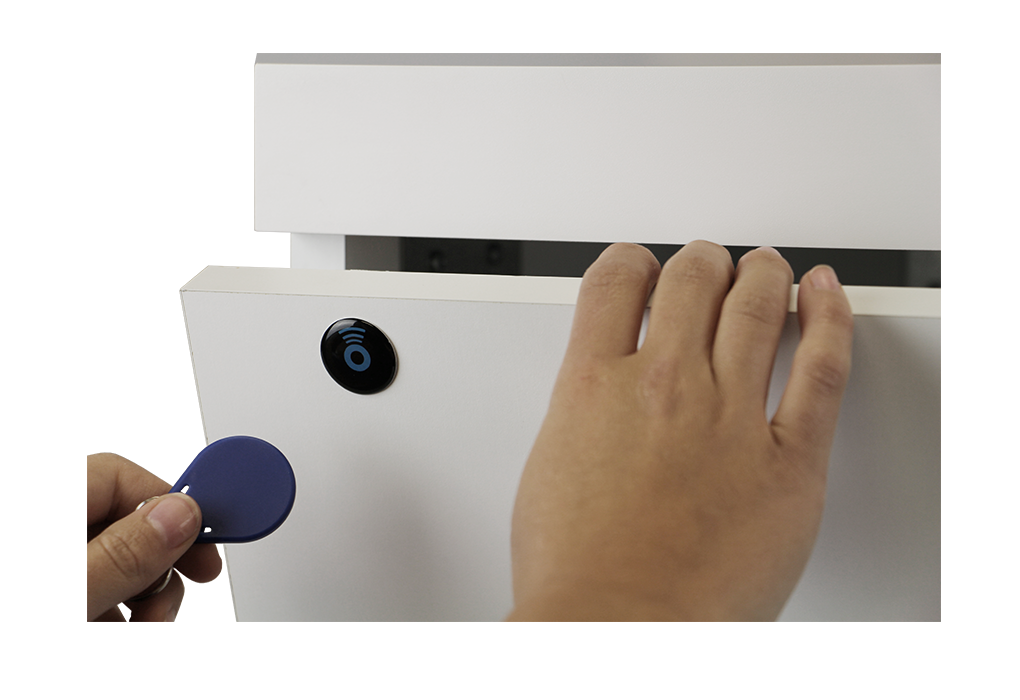 Conceal Merchandise in Cabinets
We understand that not all merchandise is left on open displays, so we have created a solution to contribute to store organization and functionality. Provide concealed protection while permitting easy staff access for your cabinet-stored products with The GuardLock.
This solution can be used on swing-out doors and pull out drawers. With no exterior drilling or external lock required, its discreet appearance helps modernize any store design.
RFID allows easy access and programming
Invisible Locking Mechanism
Need to know more?
Check out the product sheet to learn more about how this solution can work for your store.
Interested or have questions?