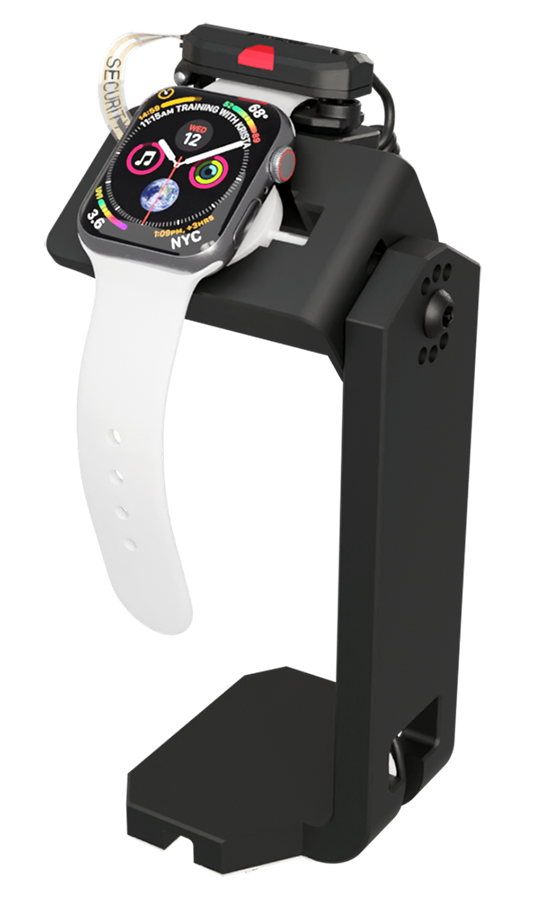 Display and protect all of your wearables with our new universal watch cradle.
The Omni Watch connects to the universal watch stand and comes with multiple inserts to accommodate most watch charging puck size needs.
Enhanced Customer Experience
Omni Watch allows customers to fully interact with watches while being fully secured with a security sensor.

Customers can lift the watch from the pedestal and try it on without a store associates assistance.
The Omni Watch optimizes wire management for a clean presentation. Fit any OEM watch charger onto the Omni Watch and hide those unsightly wires.
The magnetic shelf of the Omni Watch attaches to our wearable security sensor to ensure the device is always centered when displayed.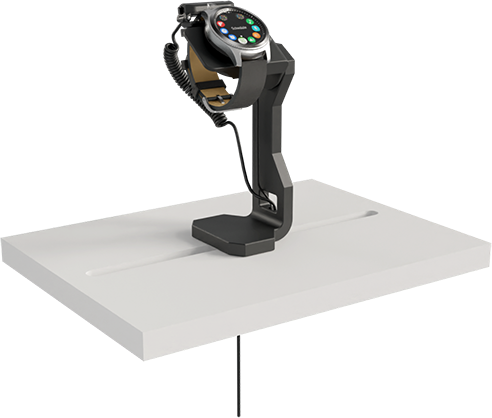 The OMNI Watch includes the Slim Sensor secures the following devices: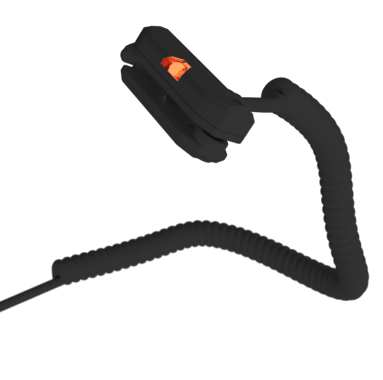 Need to know more?
Check out the product sheet to learn more about how this product is the most robust, strategic, and inclusive above-the-counter security solution in the industry today.
Interested or have questions?