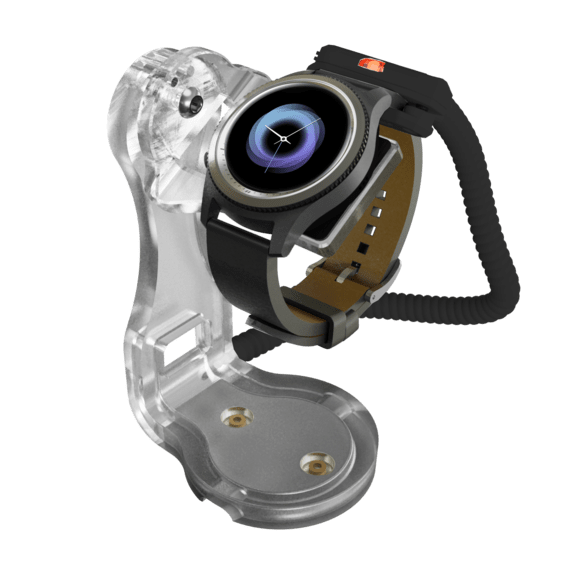 Flexible Solid Protection

Alarm and protect wearables with a sleek Security Sensor designed to enhance the customer experience. The thin base of the security clip is durable and provides customers the ability to try on merchandise. The 9" security cable offers enough slack for customers to
fully interact with the wearable.
The security sensor can be accommodated with a Flex Sensor for double the protection. The Flex Sensor is placed on the backside of the merchandise's CPU and connects to the Security Sensor. If the Slim Sensor or Flex Sensor are compromised the alarm will sound. Works with the VPG Duo, Encore and Line Alarm Security Systems.
Security Options:
Alarm Security
Tether Options: Coil Cord
The Slim Sensor
secures the following devices: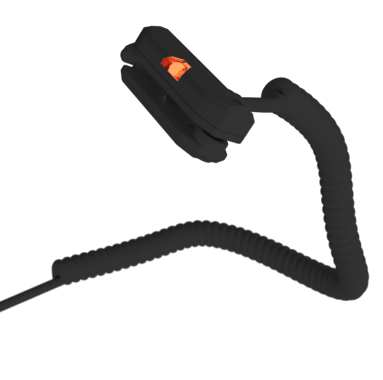 Need to know more?
Check out the product sheet to learn more about how this product is the most robust, strategic, and inclusive above-the-counter security solution in the industry today.
Interested or have questions?