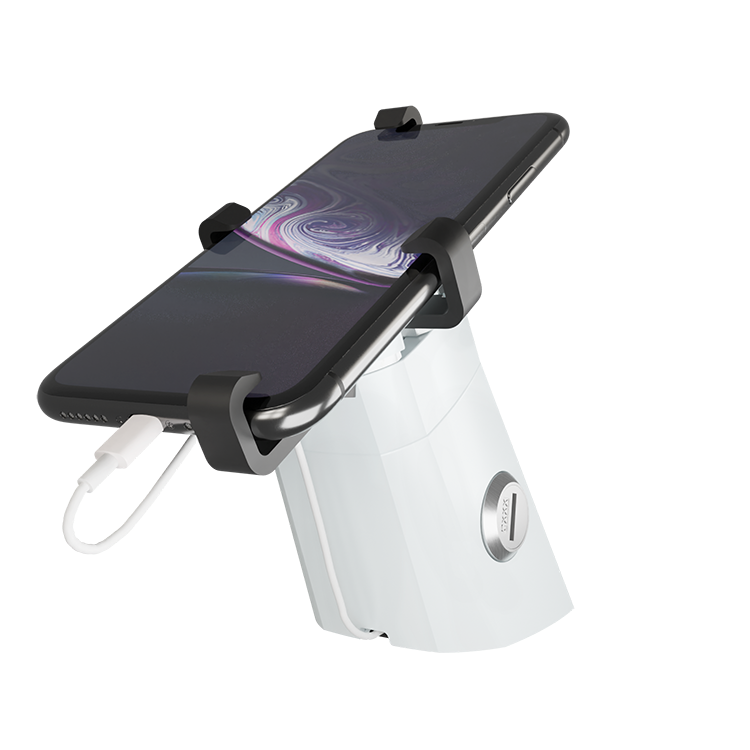 High Theft Protection, More Versatility

Secure and protect high-end devices with the stand-alone, lock-down solution designed around the customer experience. The TITAN Keylock lock core and keys are interchangeable allowing for swift field changes. It boasts new slim arms that are made of hardened steel for added security.
The Keylock features quick release for sales associates to offer an untethered customer experience, and it's convenient for nighttime storage. The TITAN Keylock is compatible with most retail fixtures and is offered in our TITAN angled pedestal. Installation is easy and effortless. Pedestal is compatible with the phone, tablet and watch brackets so you can re-merchandise with ease.
Easy Install / Customize Adhesive
Security Options:
  Mechanical
Tether Options: Lockdown
The TITAN Keylock secures the following devices:
Need to know more?
Check out the product sheet to learn more about how this product is the most robust, strategic, and inclusive above-the-counter security solution in the industry today.
Interested or have questions?