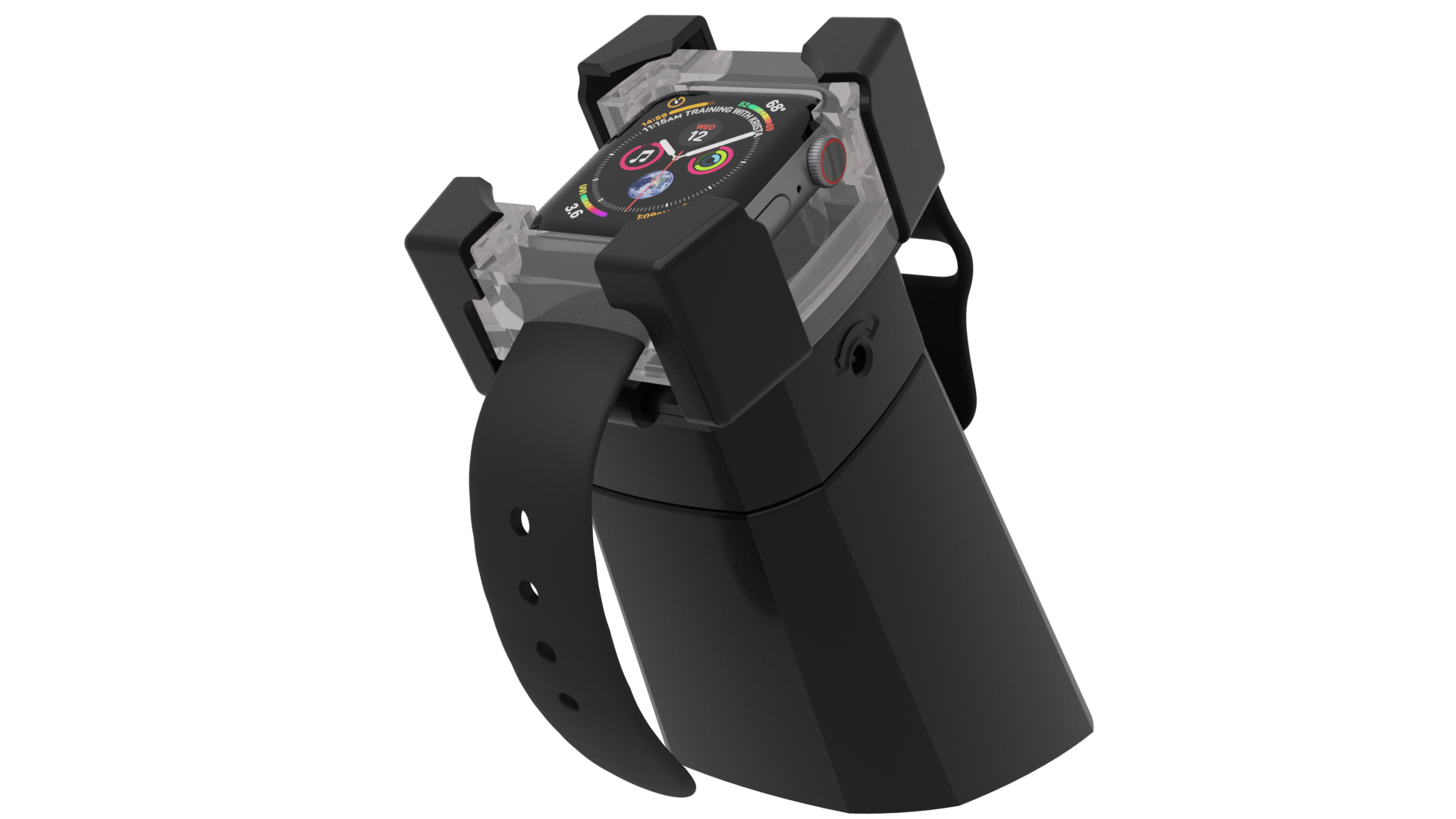 Secure and protect high-end watches with the stand-alone, innovative solution designed around the customer experience. The TITAN wearable bracket offers custom-fitted, interchangeable acrylic cradles for a variety of watch faces that can alternate between our family of TITAN products.
While the wearable bracket is made of hardened steel for added security, it features a quick release for sales associates to offer an untethered customer experience. This feature also makes it convenient for nighttime product storage. The TITAN wearable bracket is compatible with most retail fixtures. Installation is simple and the wearable bracket can switch between a phone, tablet or watch on the pedestal.
Security Options:  Mechanical
Tether Options: Bracket
The Titan Wearable secures the following devices:
Need to know more?
Check out the product sheet to learn more about how this product is the most robust, strategic, and inclusive above-the-counter security solution in the industry today.
Interested or have questions?