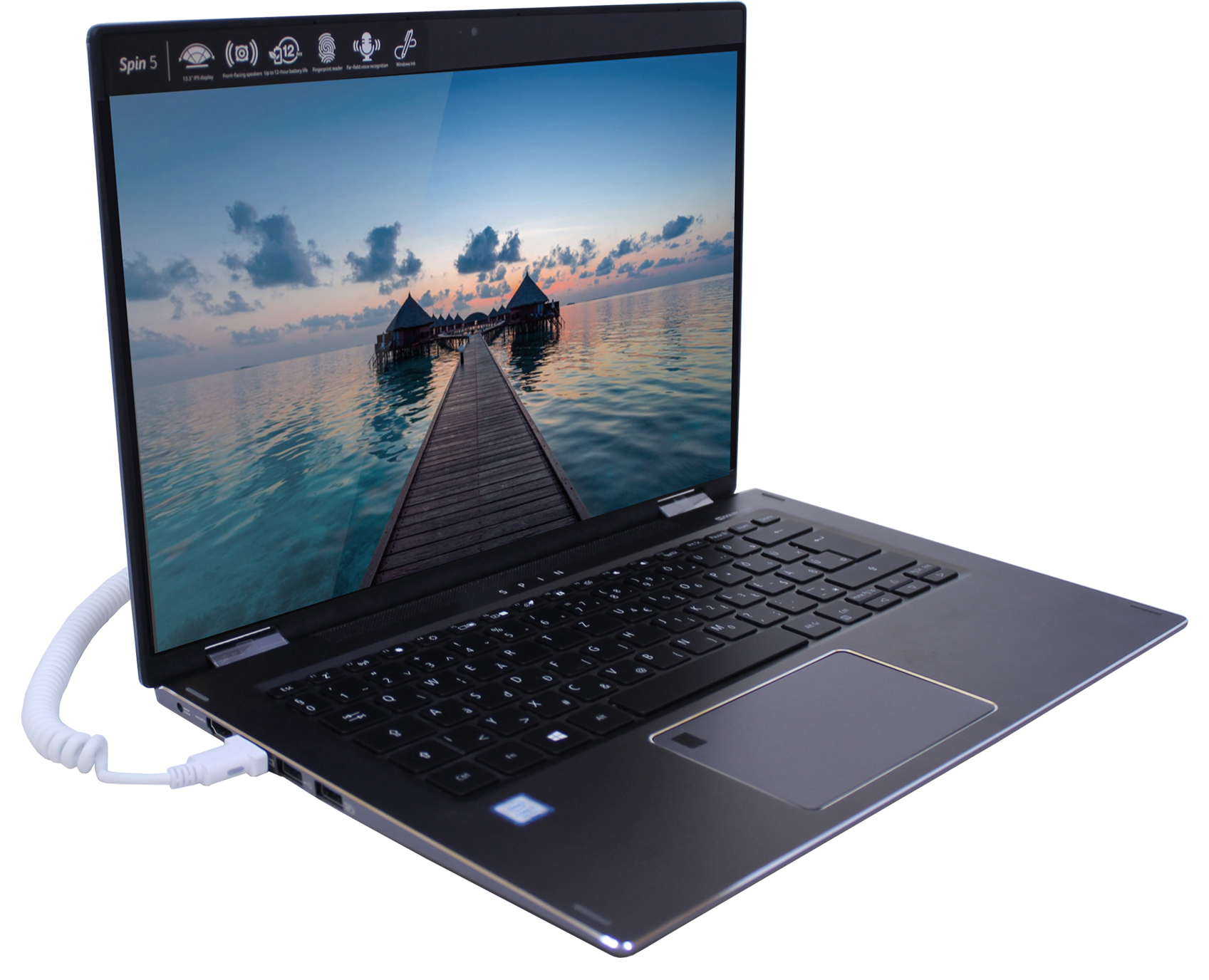 Convenient Low Cost Security
Alarm and secure laptops and tablets with USB-C Security. It offers a clean minimalistic design enabling customers to fully interact with laptops and tablets. More devices are moving towards USB-C connectivity which makes this security solution great for merchandising.
The expandable 36" cable plugs into VPG's Encore or Duo, plus most VPG Line Alarm systems. If the cable is compromised or unplugged the alarm will sound. An optional mounting bracket and USB-C clip may be used to lock the cable to the laptop or tablet. Available in white or black.
Security Options:  Alarm Only
Tether Options: Coil Cord
The USB-C Alarm Sensor
secures the following devices:
Need to know more?
Check out the product sheet to learn more about how this product is the most robust, strategic, and inclusive above-the-counter security solution in the industry today.
Interested or have questions?