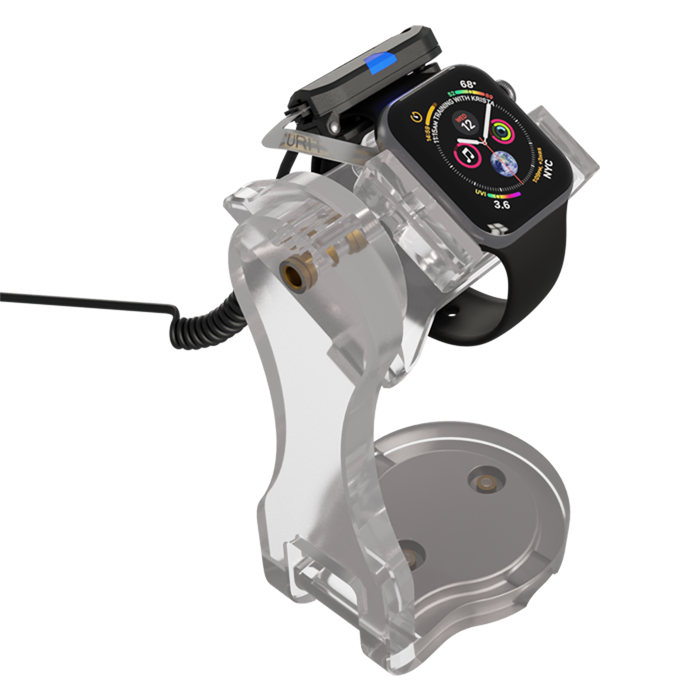 High-theft smartwatches deserve a security solution that allow customers to try them on and experience all of the features that they have to offer. Our wearable sensor provides the ideal solution incorporating a small flexible sensor that locks on to a variety of wearables. In addition to its clean display, its small size promotes easy merchandising.
Encourages customer interaction
Versatility for a variety of wearables
Tough security for small products
Security Options:
Power & Alarm and Alarm 
Only
The Wearables Sensor secures the following devices:
Need to know more?
Check out the product sheet to learn more about how this solution can work for your store.
Interested or have questions?