Titan L2 was designed to enhance customer experience while keeping your display phones and tablets safe. This is made possible by the most cut-resistant steel cable we've ever made.
Tempered steel brackets made of hardened metal are forged to make L2 a durable solution – ready for a variety of devices in the most challenging retail environments.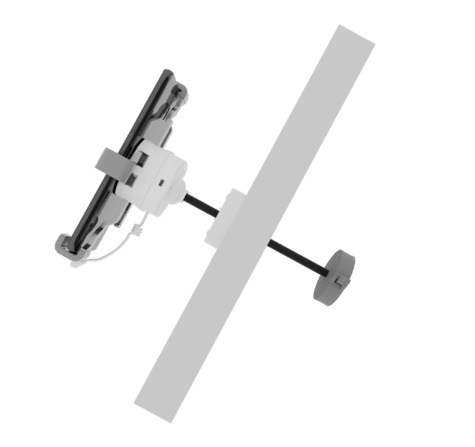 Increase sales by providing a memorable experience. Phones and tablets are personal devices that require interaction to make the best purchasing decision.
Titan L2 provides this experience without sacrificing strength and durability.
Our brackets are made of a high-grade metal alloy
custom designed specifically to stop theft. Plastic overmolds protect the device from scratches.
The security arms keep the device totally captured from all sides. The tempered steel won't snap while under pressure.
.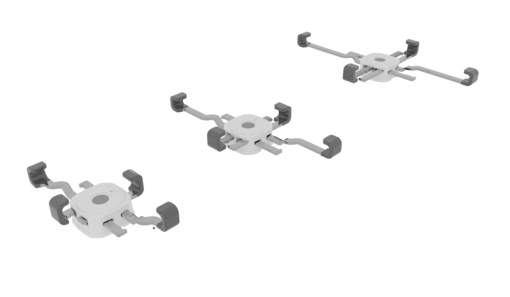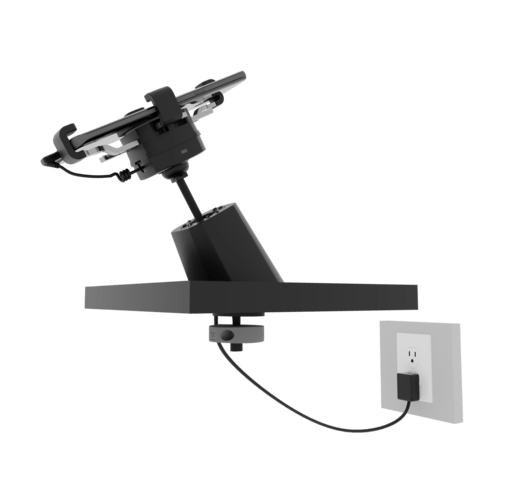 An integrated charging system provides power to the display device, keeping the most power hungry
products fully charged.
Two red LEDs light up when the device is charging.
The angled and vertical pedestal options offer a full range of mounting methods.
Whether your store has a horizontal, vertical, or angled display, the Titan L2 is adaptable to a variety of fixtures.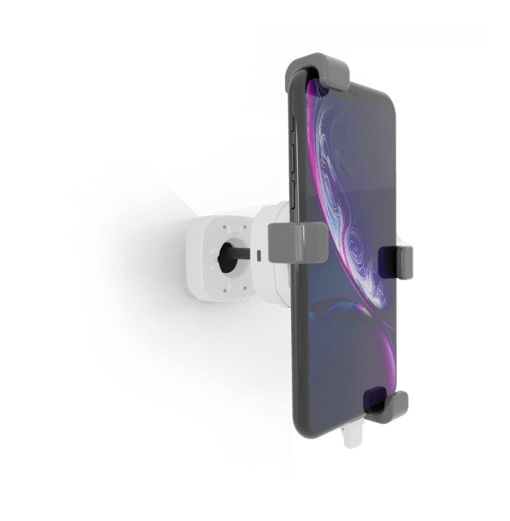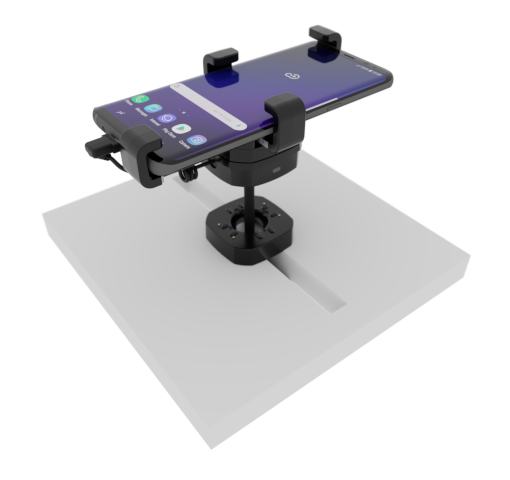 Customers can rotate the device 360° on the display pedestal to experience full screen HD videos and other widescreen content.
The power coupler rotates with the device providing clean cable management regardless of viewing angle.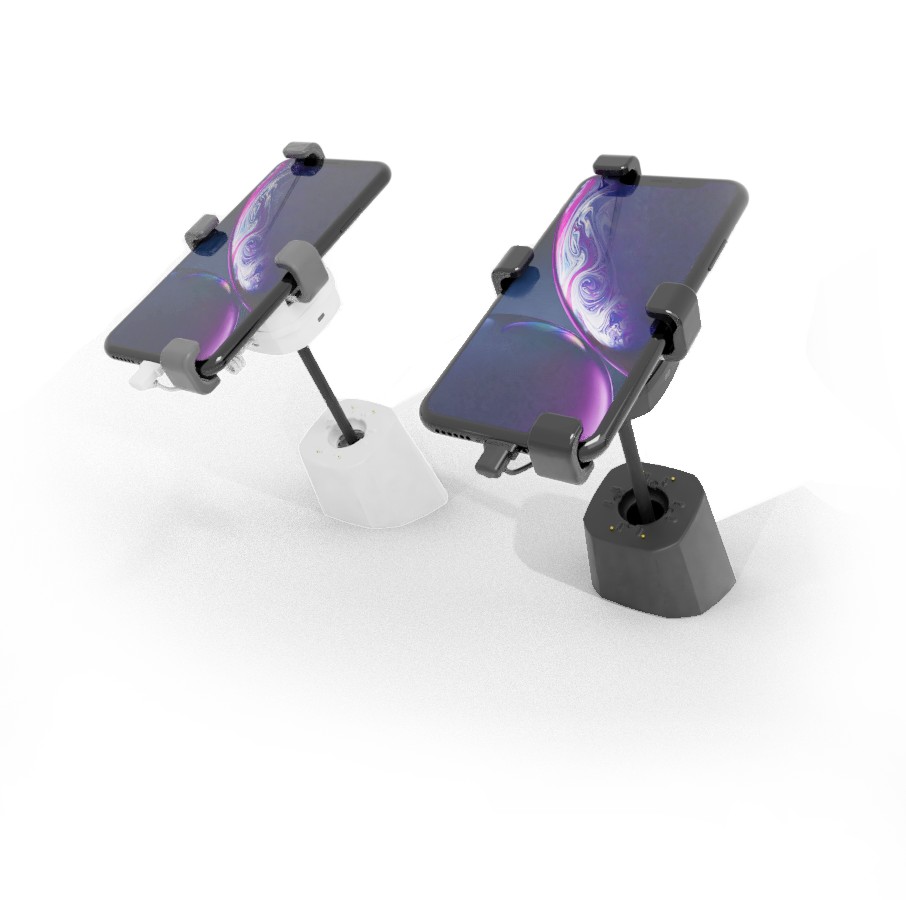 Phone and Tablet Compatible.
The CR360-UTC is compatible with smartphones and tablets. Even the larger iPad Pro can be fully secured with the same pedestal, sensor, and brackets.
Display your iPhones and iPads right next to each other with the same minimalistic display.
Need to know more?
Check out the product sheet to learn more about how this product is the most robust, strategic and inclusive above-the-counter security solution in the industry today.
Interested or have questions?