EnCore v2
The EnCore v2 alarms adhere inside the two removable panels. Make sure their positions are offset and adhered in the orientation shown.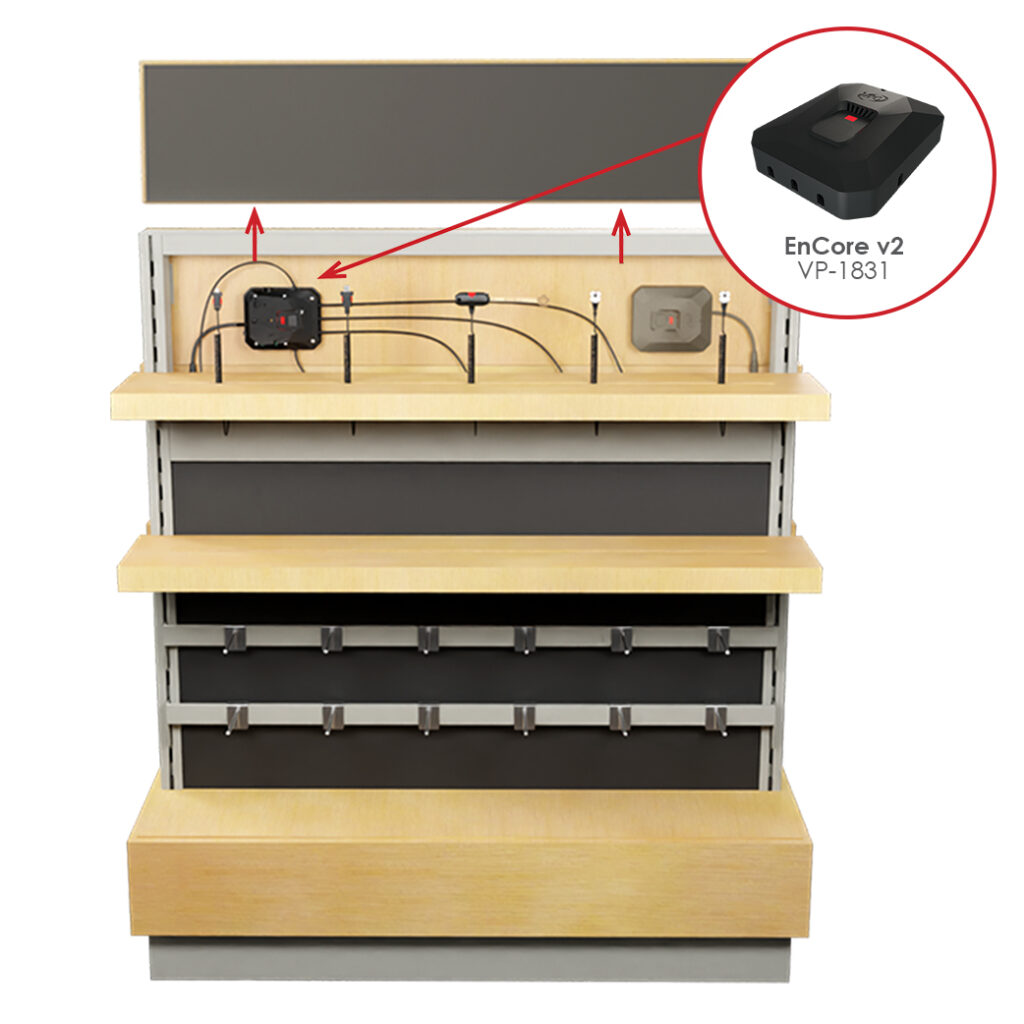 Phone & Tablet Security
CR338 with the K-1106 mounting kit is used on this fixture to secure phones & tablets.
Their power cables run through the slots and plug into a V-39 power supply.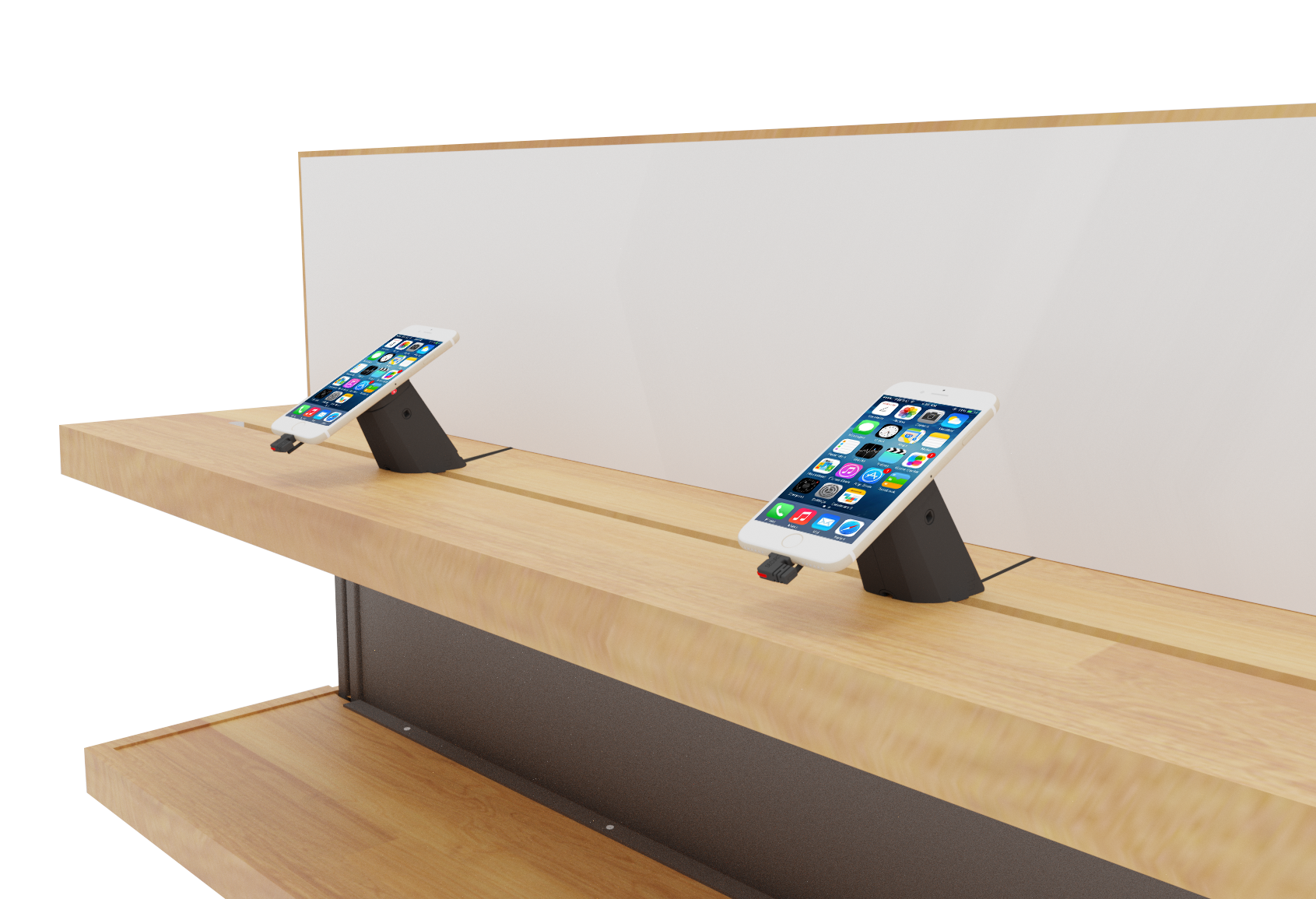 IR Extender Cable (KF-1102)
The IR extender cable is used to extend the EnCore v2 receiver.
Feed the cable down through the fixture and adhere the dome to the middle of the top shelf behind the front lip. When it's plugged in, you will see a green light illuminated on the dome.
To arm and disarm the EnCore v2 alarm, point the keyfob at the dome, as shown.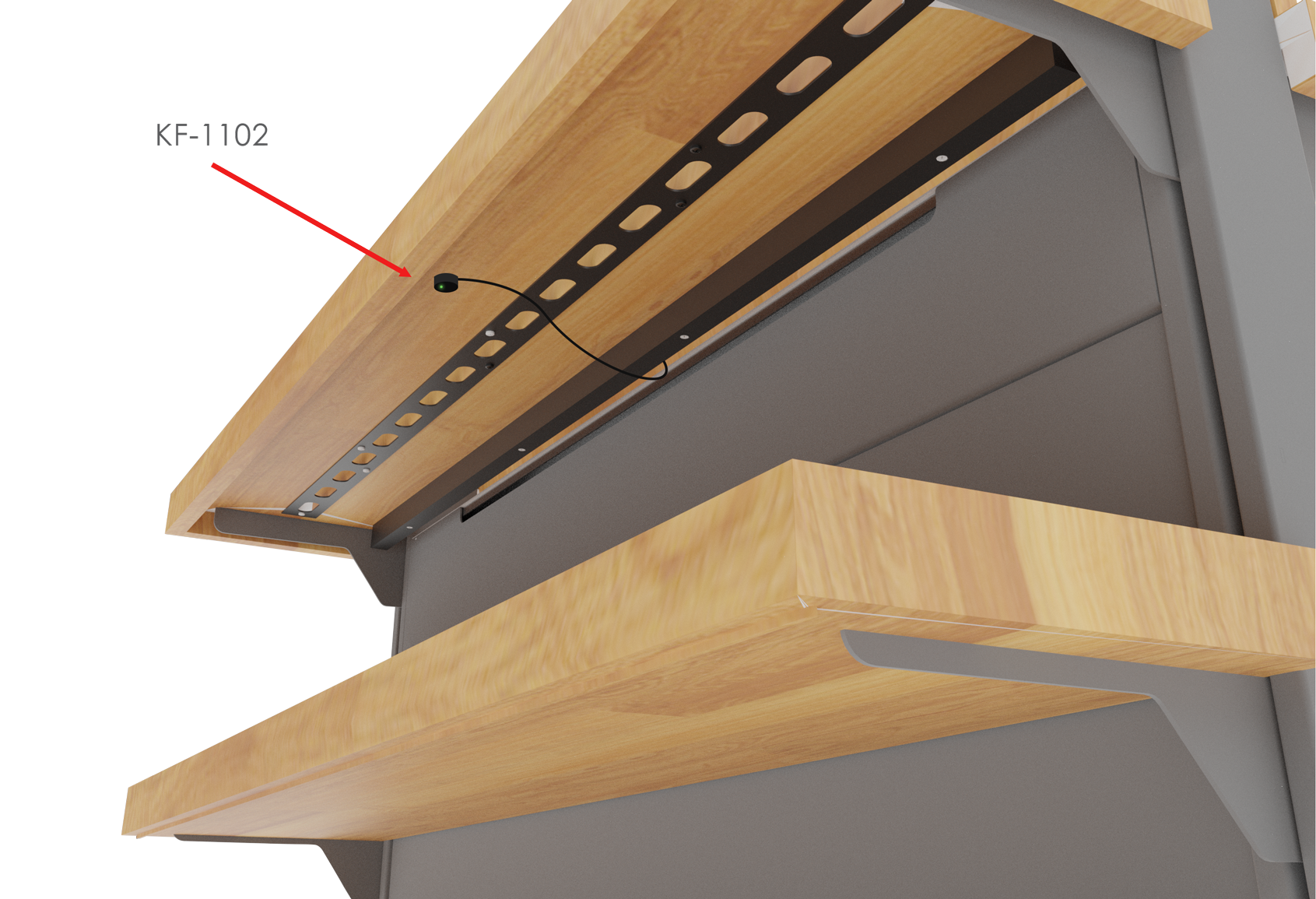 Securing Tablets With Keyboards
In order to completely secure a tablet that uses a keyboard, you will need to add a Dual Power & Alarm Sensor on it. Insert the USB-C end into the charging port and adhere the X-Sensor the back of the keyboard.
If displaying a stylus, make sure to apply a micro sensor to it.