Best Practices
How to Remove Front Panel
Find the fixture side with the hand grip on the bottom. Lift and pull the panel to remove from the fixture
Accessory Security
The EnCore alarms are to be placed inside the front panel on the side walls of the Smart Cube.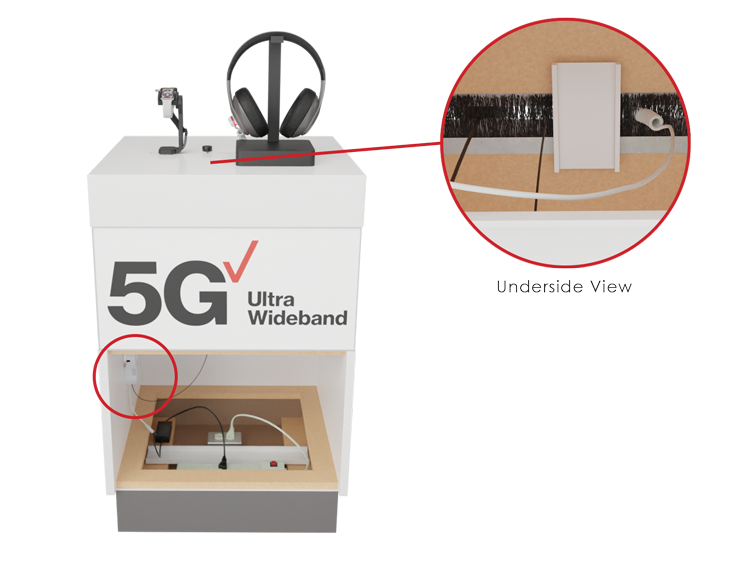 Ensure the tamper switch is depressed and properly aligned prior to securing the EnCore in place.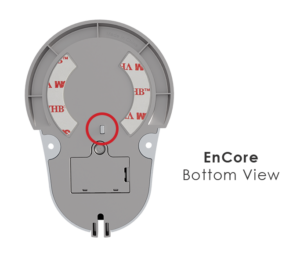 Power Supply
The power cable routes behind the shelf and plugs into the power supply behind the panel at the bottom of the fixture.