The problem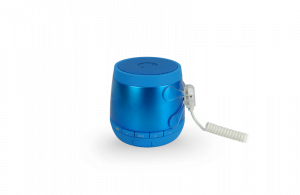 It's no secret in the retail security industry, that securing curved products has been quite a challenge. In fact, most electronic retailers will simply just store accessories behind the counter or in a locked cabinet, due to an inability to secure their merchandise efficiently.
With this in mind, VPG accepted the challenge to create a new product and now can proudly present the VPG X-Sensor Flex Cover. It is the newest addition to our ever growing selection of modern security solutions. The cover is designed to work in unison with any VPG X-Sensor to easily accommodate merchandise with rounded surfaces that are on open display.
More about the X-Sensor Flex Cover
Not only is the X-Sensor Flex Cover discrete, but it can be trimmed to custom fit a more irregular shaped product. Installation is quick and easy, as it just slides over the top of the VPG X-Sensor and adheres to the merchandise on display.
What more can you ask for? Increase interaction and raise your sales by allowing your customers access to explore your products. All your accessories can now be secured with confidence as you change your user experience.
The bottom line
As the technology industry is ever evolving by creating uniquely designed products for consumers, you can feel confident in your ability to adapt to support a growing trend in retail. Stay at the fore front for technology with VPG as your partner for innovation in security solutions.
Order yours today.