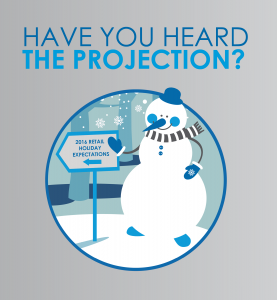 In addition to traditional holidays, retailers will be facing a huge Black Friday, Small Business Saturday and Cyber Monday influx this holiday season. According to the National Retail Federation, US retail sales (excluding auto, gas and food industries) are anticipated to increase a firm 3.6 percent in November and December alone equaling approximately $655.8 billion. Interestingly, the NRF also expects retailers to hire around 660,000 seasonal employees to help support these predictions.
What This Means for You (Retailers)
If you're on schedule with the retail employment trends, we're sure you have already started prepping your stores with extra staff to accompany the busy months to come. Time is money in the retail industry; so are extra employees. Before increasing expenditures on extra staff, make sure you your theft preventatives are in order and up to date. According to a recent study, organized retail crime is a $30 billion issue affecting the retail industry and this number is only expected to grow.
Shoplifting Has Become a Holiday Sport
If you recall, holiday headlines last year had the sport of shoplifting written all over them. Several social media profiles were gloating about their stolen hauls- some totaling over thousands of dollars. Although social media sites have been cracking down on such profiles, VPG wants to ensure that all your loss prevention measures are in order for the holiday rush this year. If you're thinking you may need to reevaluate your store's security solutions, check out one of VPG's newest products, the Core CR.  This product was designed with the "sport" of shoplifting in mind. The solution is equipped with a walk away alarming sensor that always stays attached to your device. From the moment a shoplifter attempts to steal your merchandise, the alarm will sound and draw attention not only to the person who stole from you, but also your device.
Talk to one of our loss prevention specialists to ensure that your security solutions are prepared for the holiday rush this season.