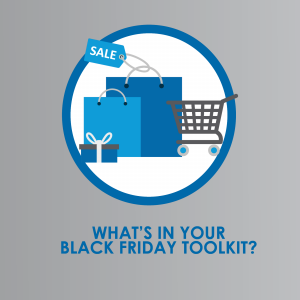 With Black Friday just a couple days away, it's important that your
theft preventatives
are in order in these final hours. Thefts on Black Friday average about
28% higher
than the average shopping day according to an analysis of theft claims over the past few years. So, what can you do to prepare for the inevitable? It may be a little simpler than you think.
1. Test your solutions.
Ensure that all of the store's security solutions are working properly and efficiently. Are all alarm modules turned on and functioning without any notification beeping. 

2. Keep maximum store personnel on the floor.
It may sound like common sense; make sure your employees are stationed on the floor with your customers. Having too many employees in the back of the store can

3. Move high-theft items away from the front door.
The holiday season is the most popular time of the year for grab-and-run shoplifters to strike. By moving your most expensive and high-theft items away from the front door, you can decrease your chances of being attacked by a grab-and-run thief.

4. Move advertisement signs away from the cash register.
Large promo signs are an easy hiding place for thieves to sneak small items. The last place you would expect a thief to strike is in line while your staff is cashing them out. By moving the signage, you can reduce the possibility of shoplifting in the checkout line.

5. Arrange existing store preventatives in high traffic areas.
Make sure all your mirrors and domes are positioned near high-theft item displays and remind your staff to keep a close eye on them. This high traffic time of the year is one of the most common times for store personnel to forget about these theft preventatives, but it's one of the most crucial times to use them.
Black Friday is not only a great time of the year for shoppers, it is also an exciting time for retailers. But just remember- "'Tis the season to stay alert." Don't let the joy of the season take away your attention for the safety of your store.
Ask one of our security specialists what preventatives are most important for your store.