The CR338 is a top industry contender in usability and protection. This product is an above-the-counter solution equipped with a gentle force tether and low-profile sensor for an unbound user experience.
The CR338's quick release sensor gives your staff the ability to quickly transition from tethered to customer demonstration mode in seconds. Those who are in more demanding environments, a two or four arm high security bracket is also available.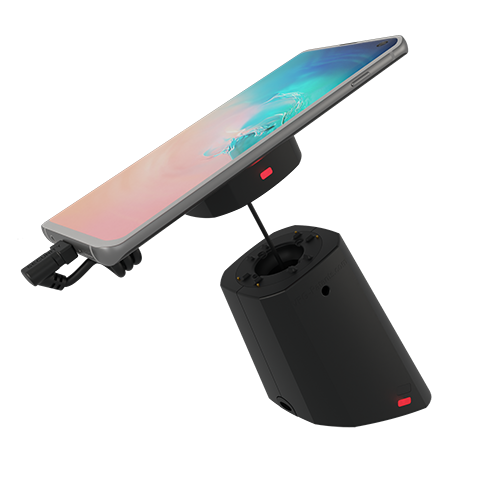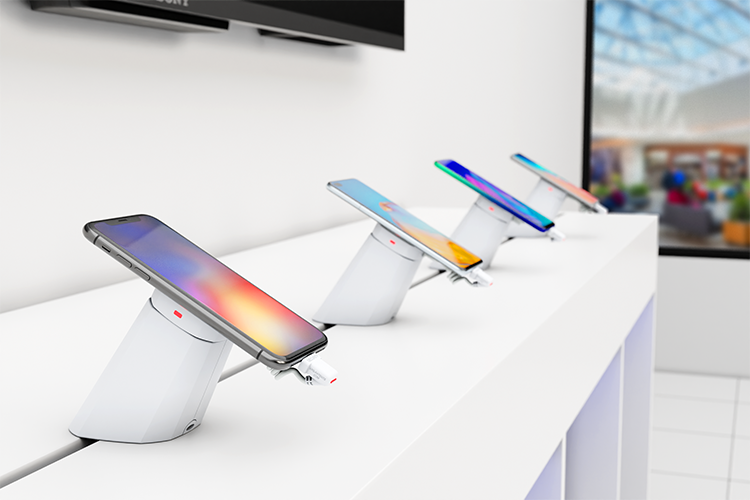 The CR338 features a demonstration mode. Store associates can offer customers an untethered user experience by quick releasing the sensor.
Store associates will begin to hear an ascending chirp sound notifying the device needs returned to the pedestal or more time be added for the demo via the IR Keyfob.
The CR338 features an  105 db alarm in the pedestal to keep the product secure at all times.
.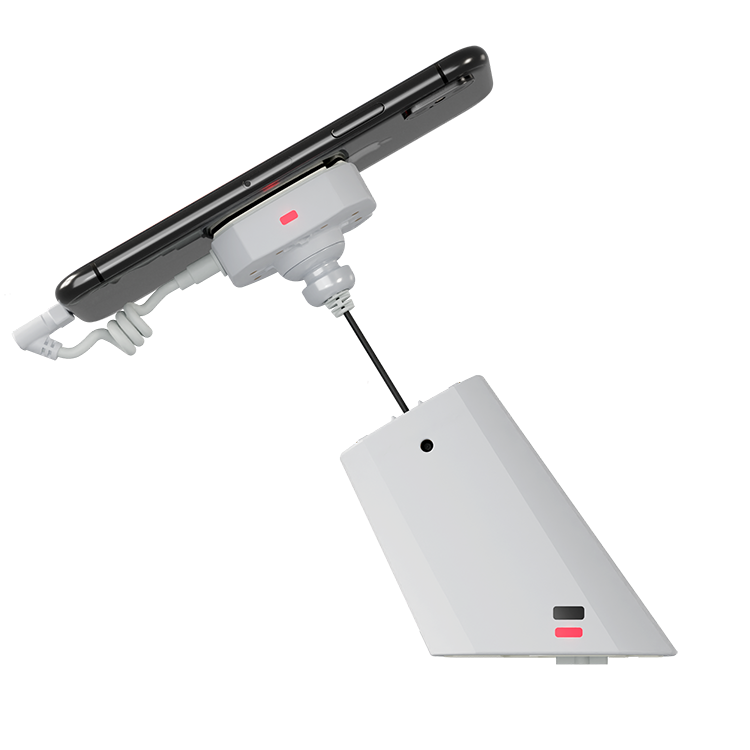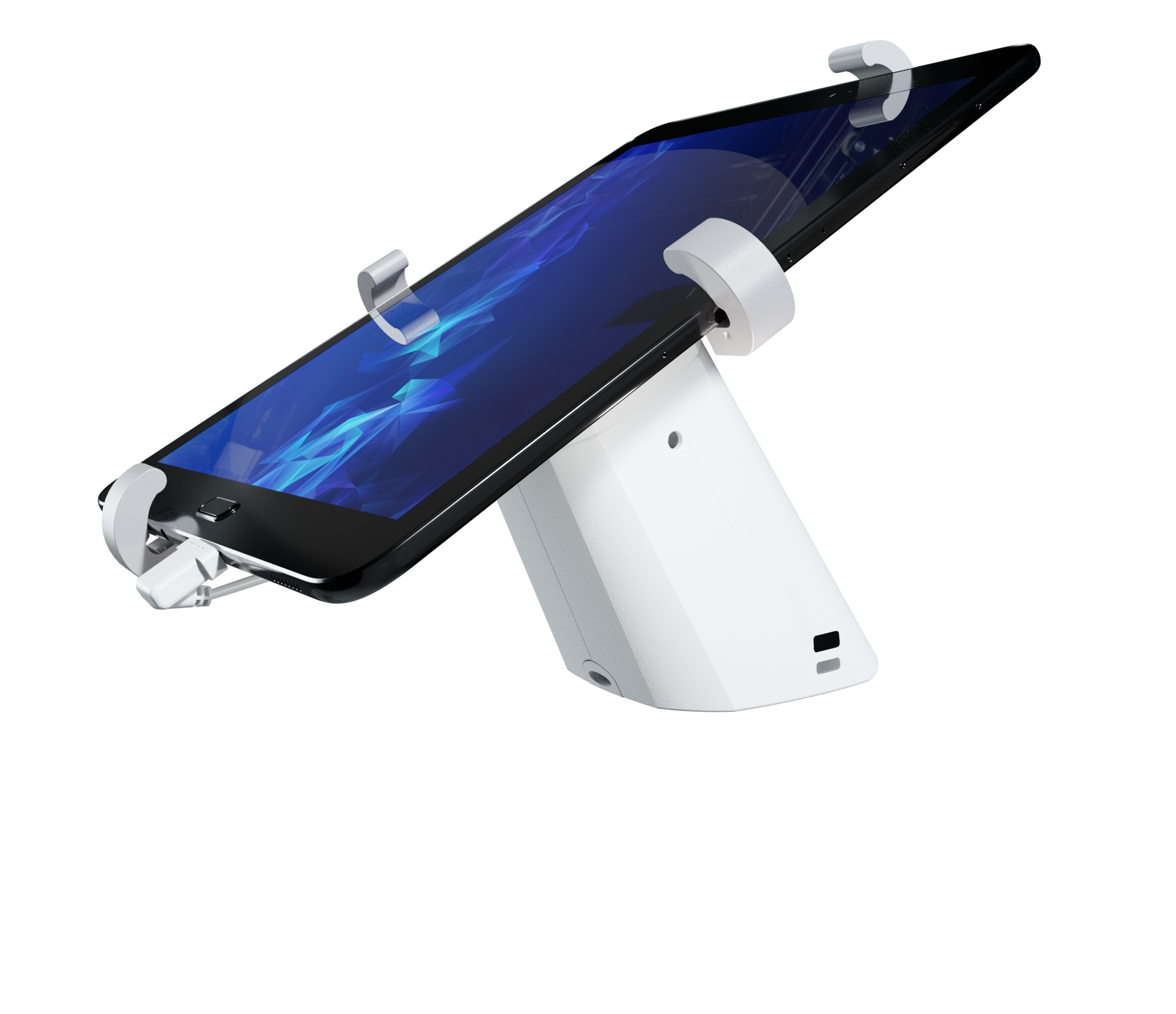 2-Arm and 4-Arm brackets compliment the sensor
and serve as a deterrent to theft.
The brackets will not scratch the device and protect it from being damaged.
The 30" (76.2 cm) cord reel gives customers the flexibility to interact with the secured mobile device.
The gentle pull tether makes for a true feel user experience by allowing customers to test out the various functions of the secured mobile device.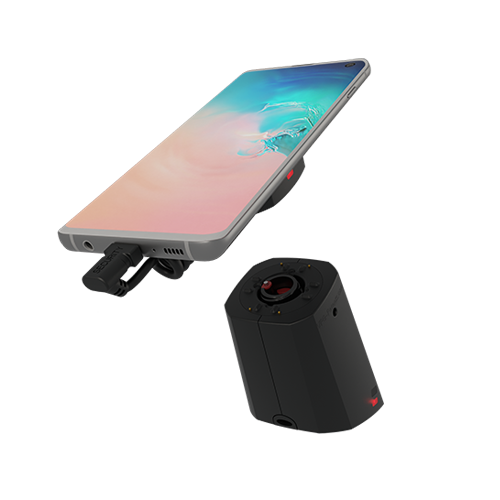 The CR338 features Quick Release for sales associates to offer an untethered customer experience, and it's convenient for quick
nighttime storage.
In a matter of seconds, store associates can quickly remerchandise a position with new product.
.
Need to know more?
Check out the product sheet to learn more about how this product is the most robust, strategic and inclusive above-the-counter security solution in the industry today.
Interested or have questions?