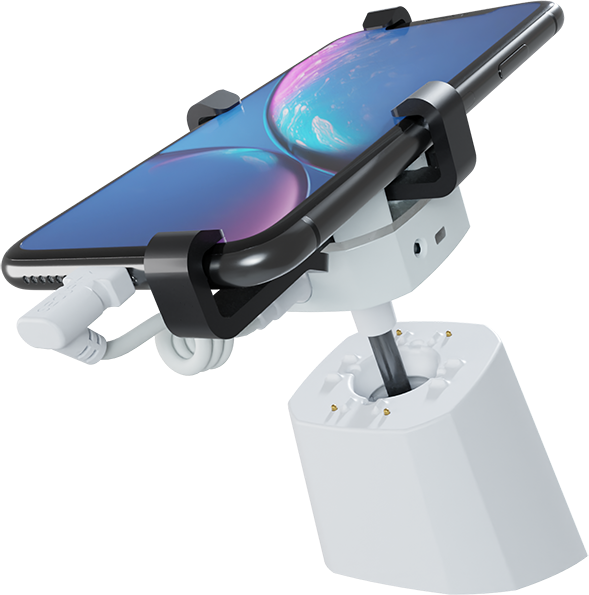 Customer Experience, Resolute Security

TITAN L2QD is our latest innovation in security solution for phones and tablets that provides an enhanced customer engagement while significantly reducing nighttime removal and re-merchandising time. This lightweight, liftable security solution has been authenticated to keep your highest risk merchandise safe and secure, the same as our other TITAN family of products. Featuring slimmer arms, above-the-counter quick release and a tool-less reinstall, the TITAN L2QD is just as tough as the L2. Installation and removal are easy, convenient and time-efficient. Provide the customer with a tether-free experience while enabling nighttime removal operations to be conducted with ease. Protect your financial investments with an uncompromised security solution.
Security Options:
  Mechanical
Tether Options: Limited Lift
The Titan L2QD secures the following devices:
Need to know more?
Check out the product sheet to learn more about how this product is the most robust, strategic, and inclusive above-the-counter security solution in the industry today.
Interested or have questions?