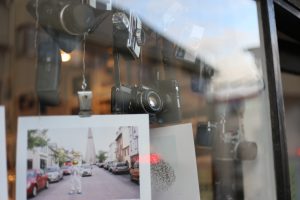 A question frequently asked by small retailers is "How do we combat shoplifting and minimize retail shrink if we don't have a loss prevention team?" Keeping retail shrink to a minimum involves a lot of strategy and planning, but it is doable for the smaller, not big-box, retailers too. If you are one of these companies, here's what you need to consider:
1. The problem.
The great news is that you've already recognized that you do not have a loss prevention program and you need a strategy put into place. Understanding the need to manage merchandise losses and protect existing assets is the first step. You don't need a loss prevention program, as long as you have a strategy and have put some shoplifting barriers in place.
2. Come up with your anti- retail shrink strategy.
Consult a loss prevention professional about what your goals are. There are ways that you can arm your store for potential theft attacks without hiring an asset protection team.
3. Devote some time training personnel.
Train your staff on how to identify and deal with potential shoplifters. By just having attentive personnel, you will reduce your chances of being a "target" store by shoplifters.
At VPG, we consider ourselves loss prevention business partners. We come up with solutions that are guaranteed to help protect your store from potential attacks. Our favorite part of the process is understanding what your loss prevention goals are and coming up with the perfect security strategy to hit those goals.
If you're interested in hearing more about the ways we can help your store reduce retail shrink, contact one of our loss prevention strategists today.